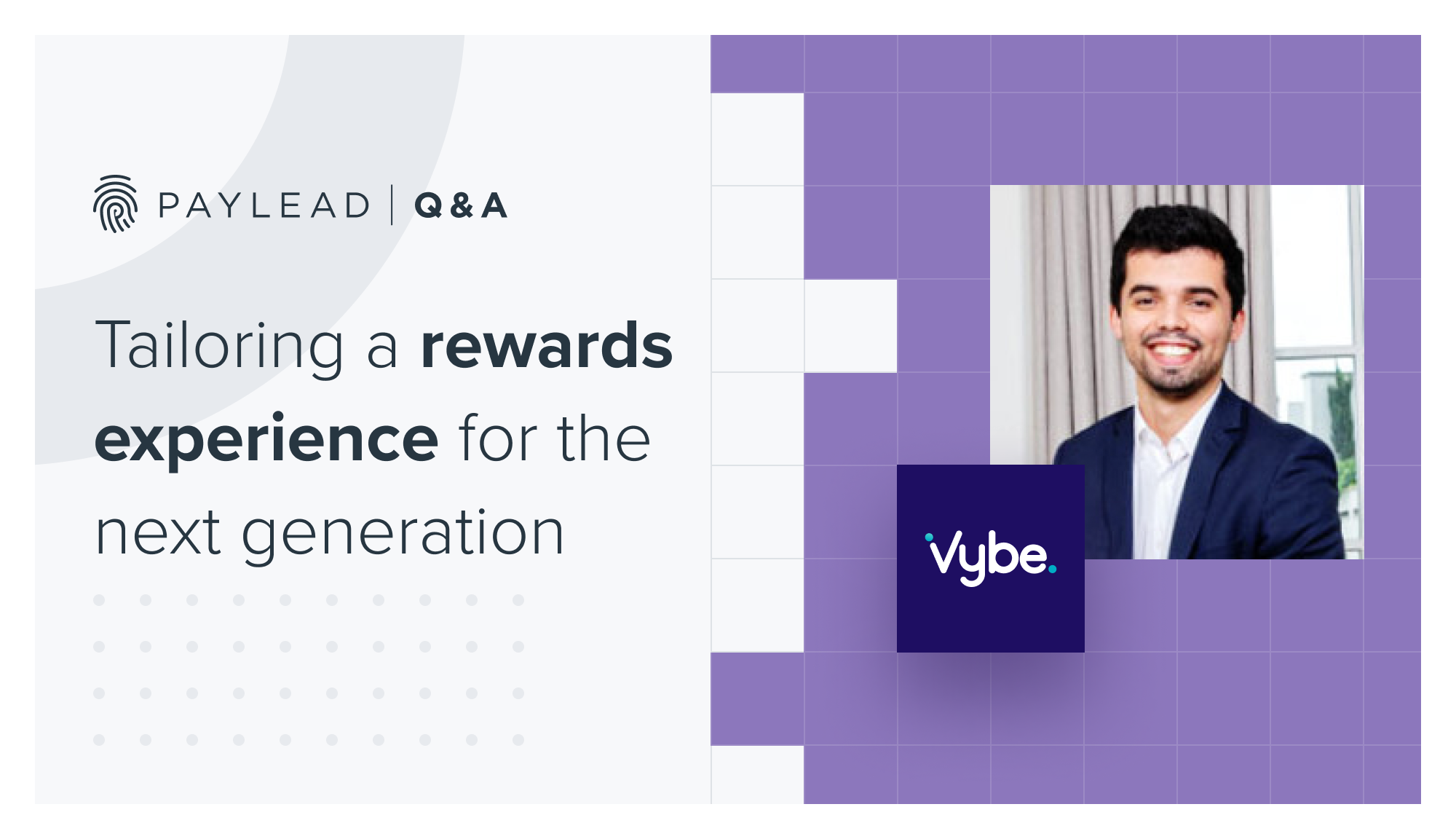 Vybe x PayLead: Tailoring a rewards experience for the next generation
With the launch of Vybe, 350,000 early Gen Z adopters got an intuitive banking app with features that keep them engaged, and a PayLead rewards experience that keeps them coming back to see how their euros make sense or in this case more euros in the form of rewards.
Bringing the world of banking and financial responsibility to teenagers can be an intimidating experience for themselves and a tedious process for any parent eager to see their kids save their allowance and spend it responsibly.
After the delivery of Vybe payment cards, teens across the country have been using the app daily and receiving rewards for their purchases. With the launch complete, and daily usage rising, we caught up with Vincent Jouanne, the CEO and Co-Founder of Vybe, to see how the personalised rewards experience fits into their strategy and provides value to their users.
Why did you end up choosing PayLead's loyalty and rewards technology?
We were always intent on offering the most value possible to our clients. A rewards' solution fell high on our list of features we needed to provide. We just had to make sure our users had the best experience possible. While many players in the rewards niche can provide purchasing power for consumers, PayLead's ability to link an offer's participation at the account level without using cookies to track attribution reassured us that the experience is paramount in their eyes as well.

How do the solutions proposed by PayLead fit into your strategy?
PayLead's ALO rewards solution fits perfectly into our strategy to personalise the experience for our adolescent user base and actively increase their purchasing power with daily purchases. By analysing the top 100 brands our user's shop with, together with PayLead, we were able to venture on a joint sales effort to show retailers the power of this new Payment Marketing channel and the key audience they could service.
In your opinion, how does PayLead's suite of products meet the market need?
The current consumer banking environment is highly fragmented and is experiencing an influx of innovation thanks to new entrants like Vybe who can bring more value to a specific demographic with features built with them in mind. PayLead's technology helped us and other industry players bring more value to their offering and personalise the experience for every user. The importance of the experience, as I mentioned before, can't be understated. If the end-user doesn't understand how to use a feature within the first few minutes or doesn't find the journey intuitive, they will lose interest and look elsewhere.
If you had to choose only one PayLead feature, which one would it be? Is there one in particular that made you decide to choose PayLead?
There's no doubt that the Smart Ranking feature keeps our users smiling, and that's what counts. By ensuring they get a prioritised list of rewards offers, we can rest assured that the tailored experience throughout the Vybe app is maintained in the rewards experience.
Did you find it easy to integrate PayLead's technology?
The plug and play integration of the solution fit right into our app and didn't call for any technical assistance to get the solution up and running thanks to the PayLead API and its thorough documentation. There were a few questions asked along the way inevitably, but the technology was implemented independently with ease.
How is it to work with PayLead, simple?
The question I always ask myself before embarking in any working relationship or a partnership in this instance, is whether I will enjoy working with my collaborators. Since our first discussions to final integration and launch of the solution, we have maintained a straight forward and dynamic back and forth that has brought a cutting edge rewards solution to our Gen Z users. Keeping things simple has been the hallmark of our success in bringing Gen Z into the world of banking, the same seems to be true for our partnership with PayLead that was launched without a hitch and is putting more purchasing power into the hands of our users.
---
Interested in learning more about our white label loyalty solution, creatin great customer experiences, and growing your business with PayLead? ​ Schedule a call
---