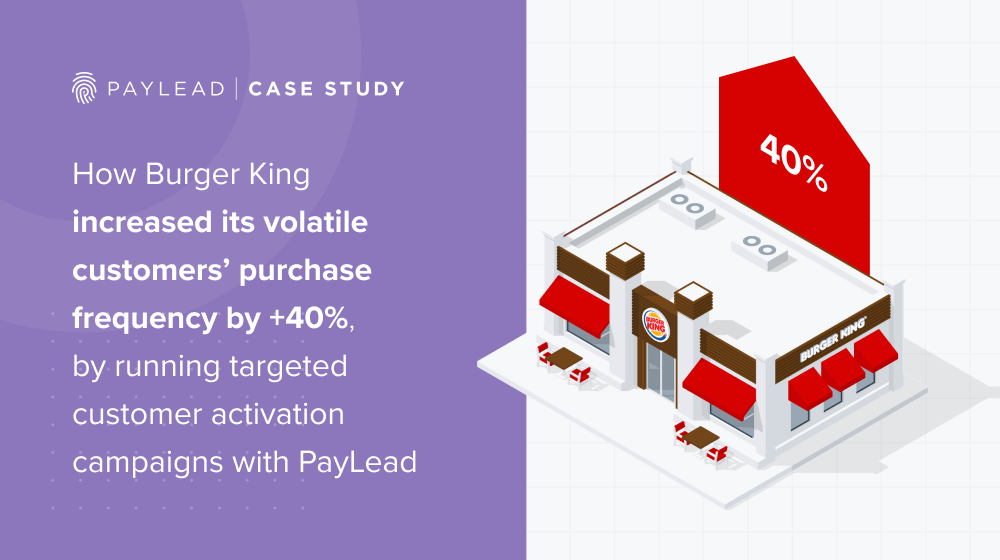 Burger King & PayLead: Increasing purchase frequency amongst a volatile customer base
How Burger King increased its volatile customers' purchase frequency by 40 percent by running targeted customer activation campaigns with PayLead
When Burger King made its storied return to the Hexagon in 2012, many hungry fans eagerly waited in lines to finally refresh their memory or get their first taste of the storied whopper.  Today Burger King counts more than 500 restaurants amongst its network in continental France and doesn't plan on letting up anytime soon.
A new means to reach customers
While reliving the nostalgia of biting into a whopper brought on fanfare for the brand, the heightened competition in any fast food market provides a never-ending fight for market share. Just as the rest of the competition Burger King had exhausted traditional means to leverage their marketing budget to acquire new and returning clients, and was looking for a new performance marketing strategy to give them an edge.
Working with PayLead not only gave them a new channel to utilize for their marketing efforts but invaluable insights into their customer's fast food spending.
Earning wallet share amongst a volatile customer base
With access to bank transaction data, we identified key metrics such as basket size, purchase frequency amongst other key identifiers, and more importantly compared Burger King's performance to their competitors.
One key finding we noticed right away after looking into their customer base was the volatility in spending from their clients in terms of which brands they spend their monthly fast-food budget on. In what may be the most volatile industry we've seen, 86 percent of fast-food customers including Burger King's also enjoyed dining at competing restaurants. Together we set out to acquire new customers and increase their wallet share amongst clients.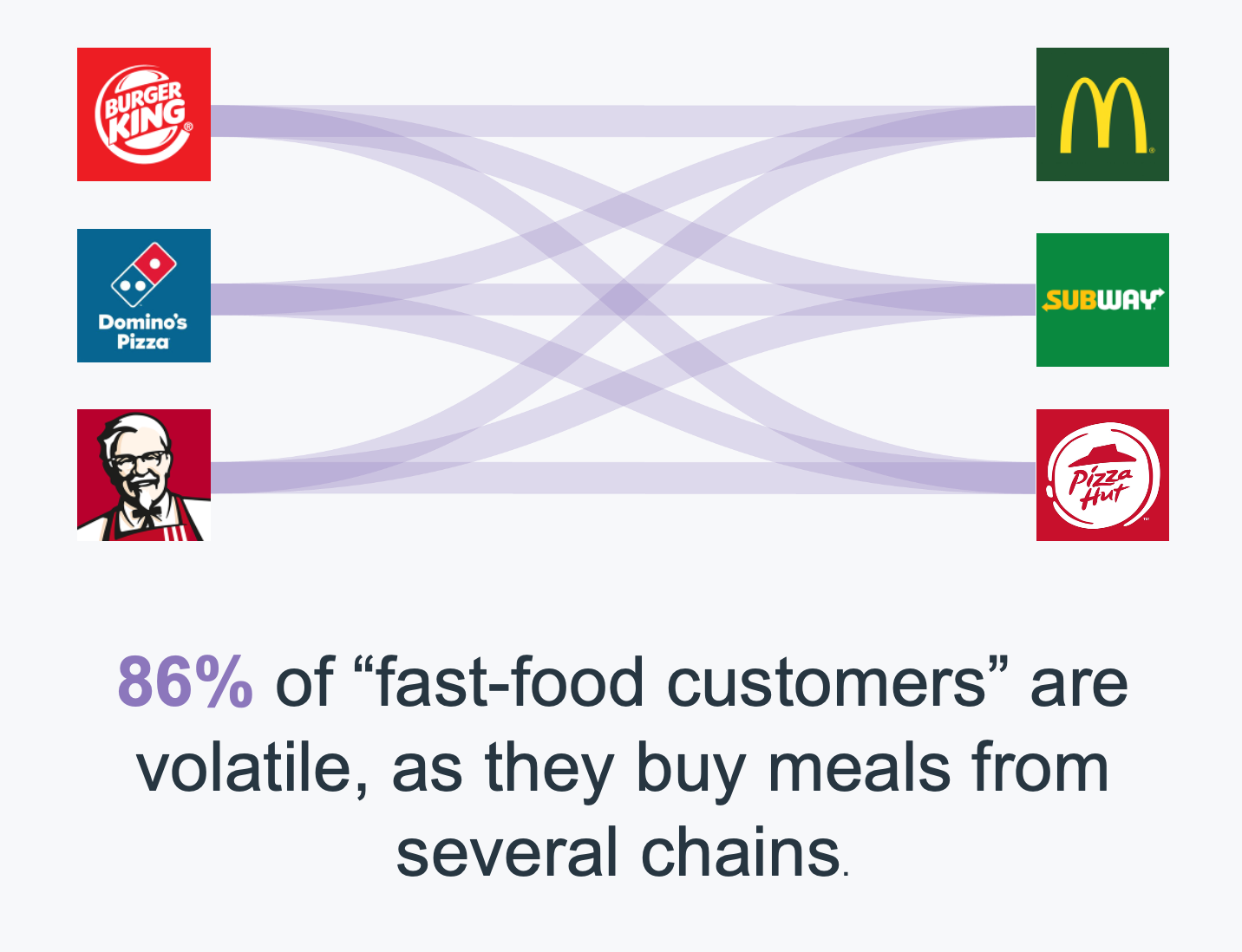 Using the power of transaction data to target with the highest precision
By using transaction data as a looking glass into customer purchase behavior and history, Burger King was able to publish their offers to new clients, who haven't made a purchase in six months and clients who made regular purchases at competing restaurants.
After deciding upon both long-term activation strategies, the campaigns were launched within 24 hours and were planned to run for six months. Having carefully monitored performance and spend, it was clear the test paid dividends as both the acquisition and share of wallet campaigns provided substantial increases across KPIs.
The acquisition campaign produced a return on ad spend (ROAS) of eight times and increased loyalty in new clients by 33 percent. Participation in the offer also proved to be highly successful by converting 32 percent of the audience targeted.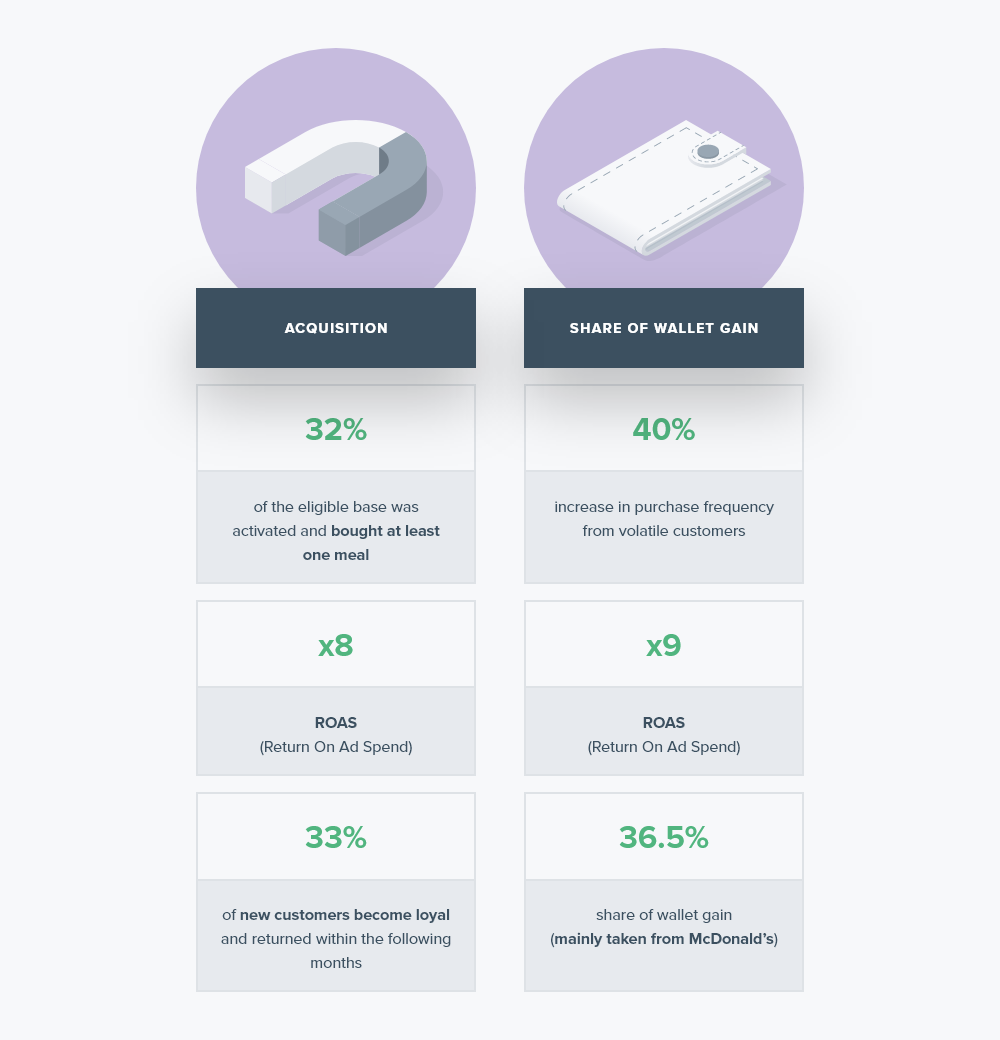 The second campaign focusing on increasing Burger King's wallet share saw the most substantial increase in performance between the two campaigns. Purchase frequency saw an incredible rise of 40 percent, however, what was most eye-catching was an increase in wallet share of 36.5 percent that came to the detriment of their competitors, notably their biggest competitor McDonald's. The overall performance of the campaign generated a return on ad spend of nine times.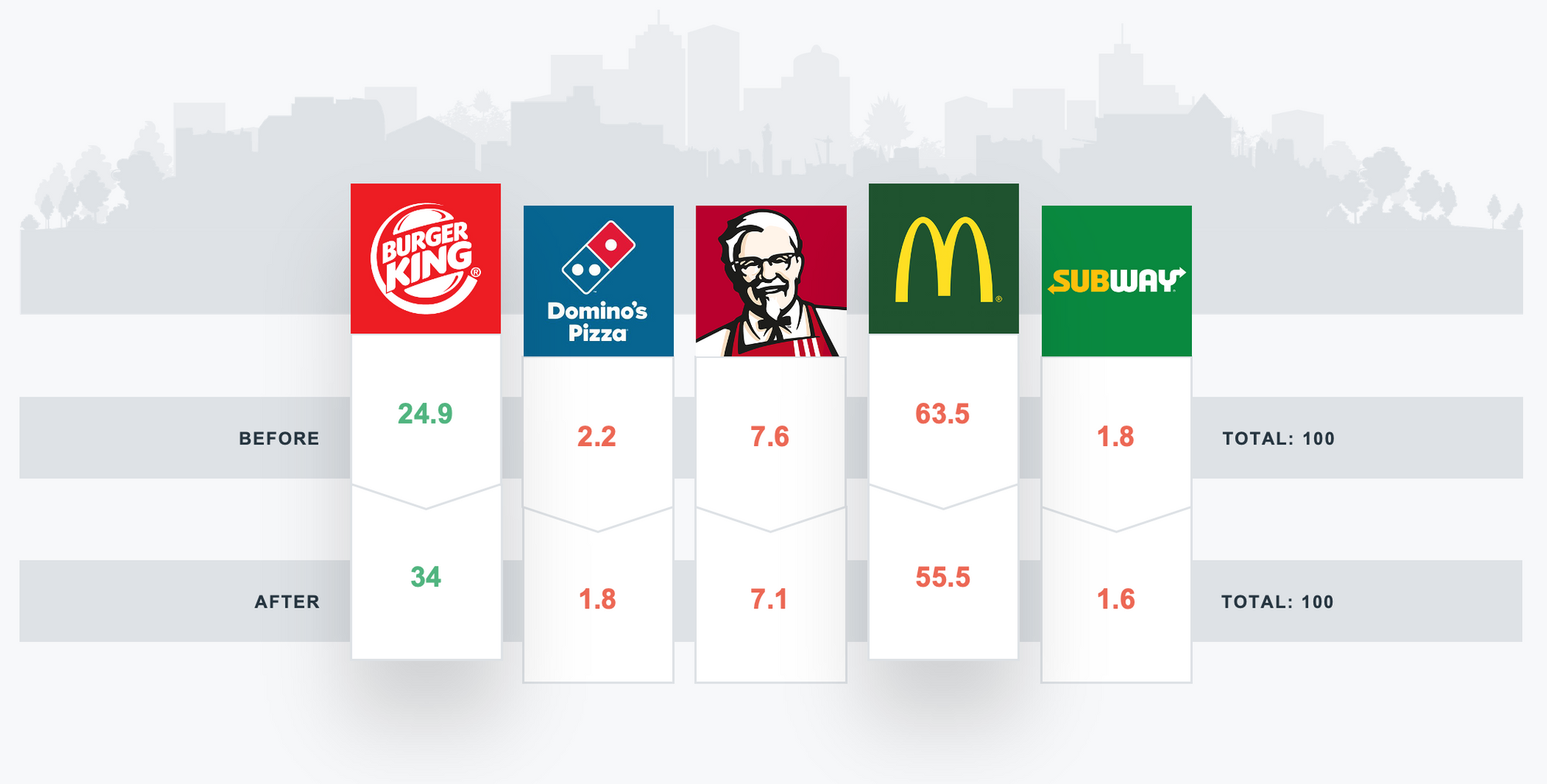 Constantly optimizing performance
After successfully conducting the first round of campaigns together we have created a noticeable increase in several key areas but still, look to constantly optimize campaigns and implement new features to target the right clients in the hyper-competitive French fast-food landscape.
Interested in learning more about Payment Marketing, great customer experiences, and growing your business with PayLead? ​ Schedule a call
---