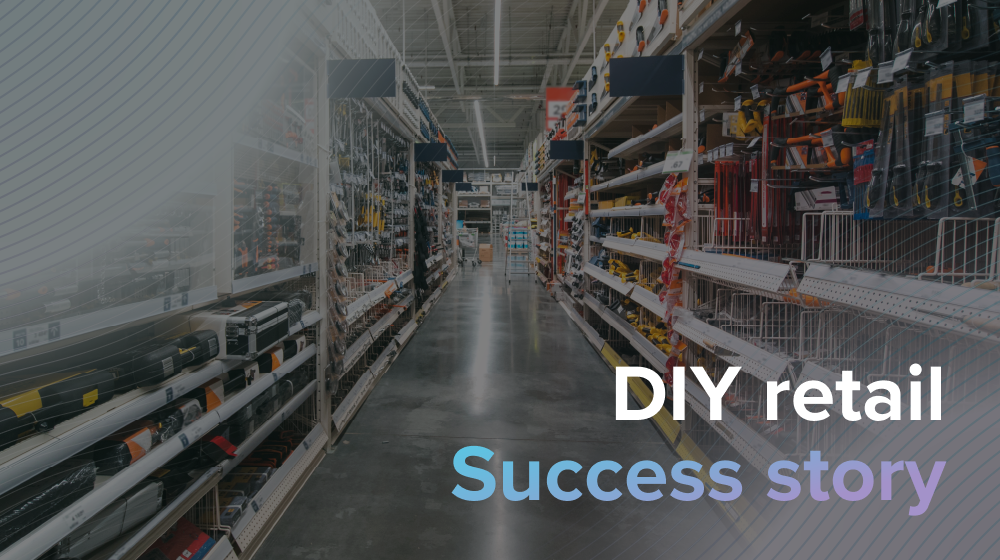 Capturing 61 points of client wallet share for a national DIY store
With PayLead's Payment Marketing solution, this hardware store saw a +61 point increase in wallet share among customers who shopped with competing brands before launching the six-month campaign.
The challenge
The hardware chain wanted to engage consumers who made purchases at the leading chain in the sector and simultaneously activate existing customers that haven't purchased in the past six months and reward loyal clients who frequently make purchases. To identify these clients, our partner leveraged payment data from the principal payment cards of banking clients to act on actionable insights.

Payment data allowed the chain to segment and target new and existing customers they were sure hadn't ever purchased, as well as those that hadn't transacted in the past six months.
The solution
Using targeted cashback reward offers displayed in the banking applications of financial institutions across the country, the hardware store was able to send new and existing clients a 6% cashback offer with the wallet share and reactivation campaigns. They also launched a third loyalty campaign, with a 3% cashback reward for those clients that frequently purchased.
The results
During the campaign's duration, our partner earned 61 points of wallet share from clients activated by the wallet share campaign, which resulted in a 46-point drop for their biggest competitor.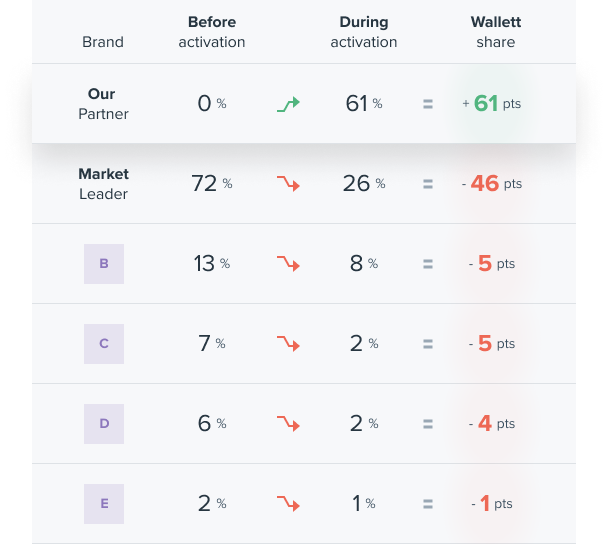 Interested in learning more about Payment Marketing, great customer experiences, and growing your business with PayLead? ​ Schedule a call
The wallet share campaign also resulted in a drop in wallet share across the sector, with other competitors seeing customers reallocate spend with our partner.
Across both the reactivation and wallet share campaigns, the brand achieved a 17x ROAS and managed to increase the monthly spending of their targeted clients by 63%, who visited their retail chains 57% more. The results also showed that 42% of clients activated from both strategies made another purchase before the campaigns ended.
6,4x

increase in monthly spending among occasional clients
61+

point increase in wallet share
17x

ROAS
57%

increase in purchase frequency
Looking closer at the audience activated by the loyalty campaign, we saw a pronounced increase in monthly spend across clients with different purchase behaviors. By conducting a cluster study which looked at the consumption of clients based on monthly spend, we noticed that the most valuable clients who spent an average of 58€ per month, increased their spending by 45% reaching 84€ in monthly spend. The increase in spending also held true for regular and occasional clients, who saw their monthly spend increase by 2,7x and 6,4x respectively.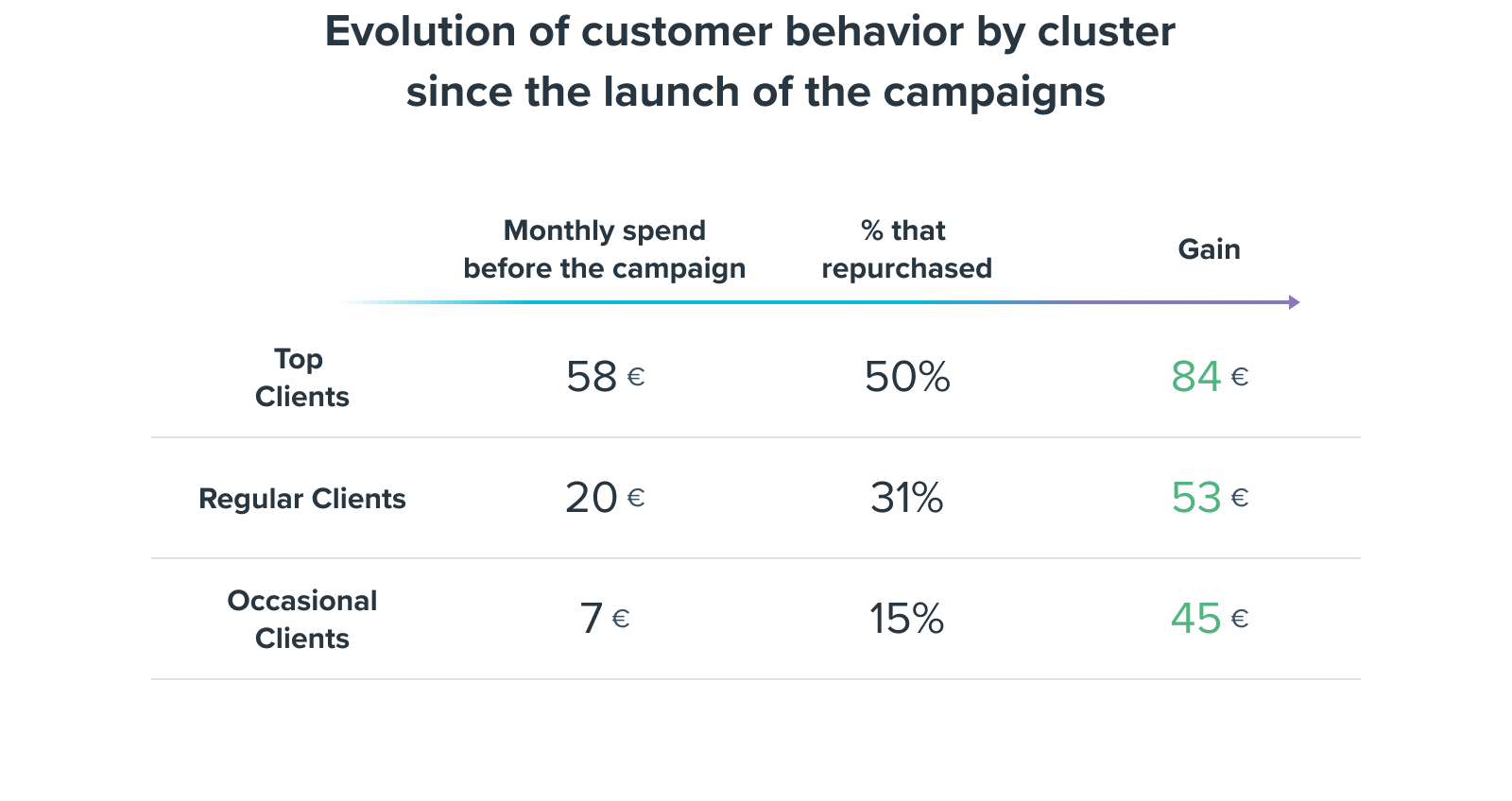 Reach your target in the trusted environment of banking applications
Join leading brands displaying offers across PayLead's growing publishing network of financial institutions, boasting some of the most popular fintechs and banking applications across Europe. We help marketers activate relevant clients at scale with payment data via the banking apps they interact with daily.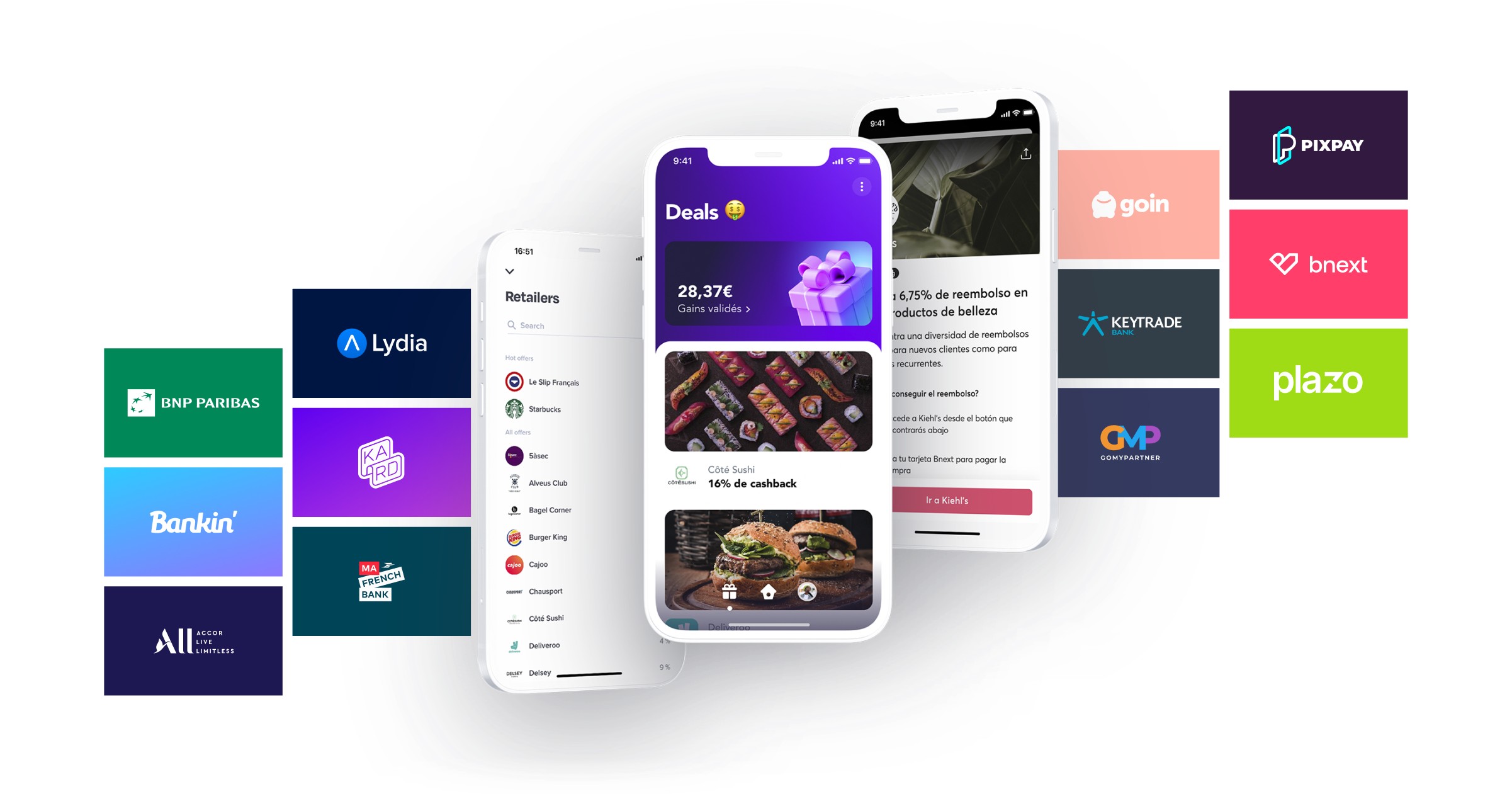 Interested in learning more about Payment Marketing, great customer experiences, and growing your business with PayLead? ​ Schedule a call
---