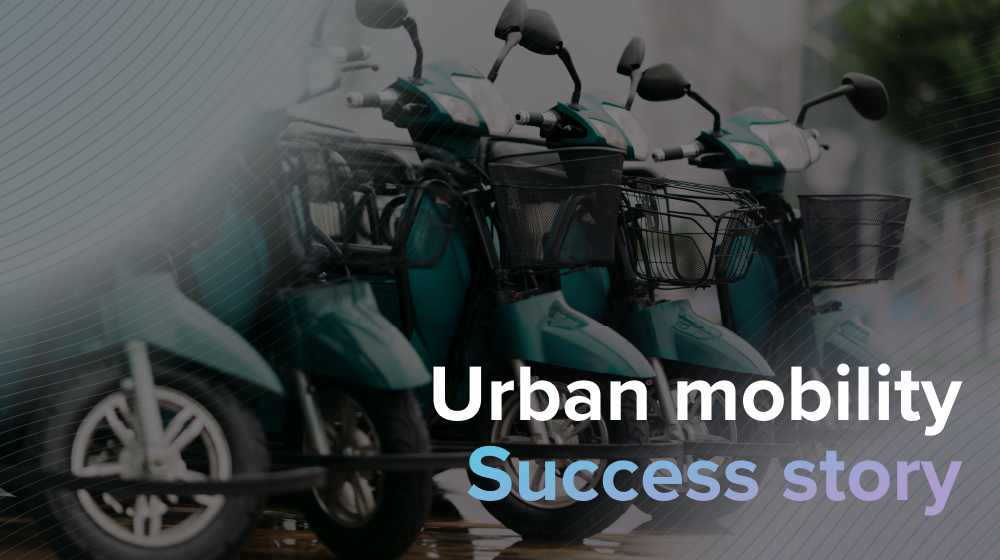 Creating 16 x return on ad spend with a Scooter rental service
After launching payment marketing campaigns with PayLead, this electric scooter rental service saw a significant return on ad spend from newly activated customers.
The challenge
Pre-PayLead the service lacked visibility into customers' purchase behaviors across the scooter rental sector
The solution
With access to payment data, the scooter rental service could identify and target new customers with a dedicated acquisition campaign with a 15% cost per acquisition and build loyalty with existing customers with a 5% CPA.
The results
With PayLead, our partner improved their share of wallet, monthly spend, and customer retention. Once the campaign was complete, the service was able to see the effects of the campaign on purchase behavior and tailor a follow-up campaign that saw them increase their budget to target PayLead's growing banking audience.
16x

increase in ROAS
19+

point increase in wallet share
76%

of clients repurchased after activation
15%

increase in monthly spend
Understanding the importance of payment data and how it can uncover actionable insights, our partner sought a performance-based marketing solution that could not only highlight purchase behavior, but also service targeted offers.

After performing an analysis of our partner's customer wallet share and their market share in the sector, they were able to service 62% of PayLead's banking audience who had never used a scooter rental service, as well as the 13% of customers who used a competing service with an acquisition campaign.

Alongside the acquisition campaign, a loyalty campaign targeted the remaining 25% of customers in the sector who either only used our partner's service or those who used multiple scooter rental services in France.

During the duration of the campaigns, the wallet share of our partner saw an immediate increase among its direct competitors and across the broader urban mobility sector, which includes ride-sharing and bike rentals.

Among its direct competitors, our partner witnessed a 19-point increase in wallet share that came to the detriment of the competing service, and across the larger mobility sector, saw a 16-point increase in wallet share which came predominantly from a ride-sharing service.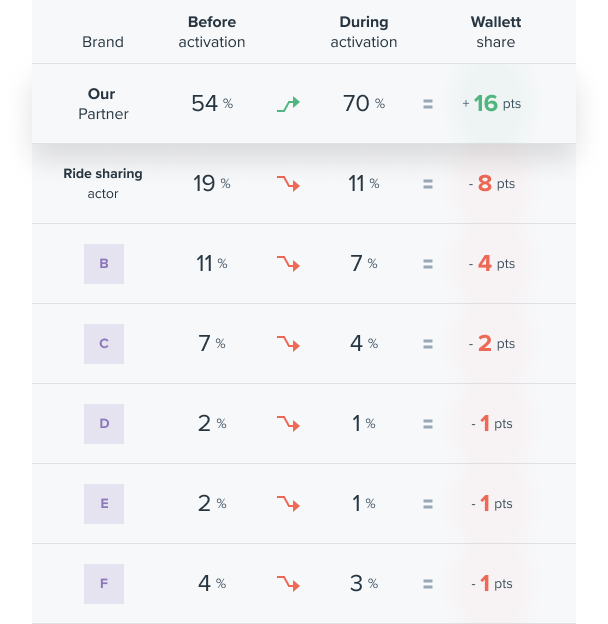 The combination of an activation and complementary loyalty campaign saw 76% of newly acquired customers use the service again during the six-month campaign period, 60% of which rented a scooter at least 3 more times.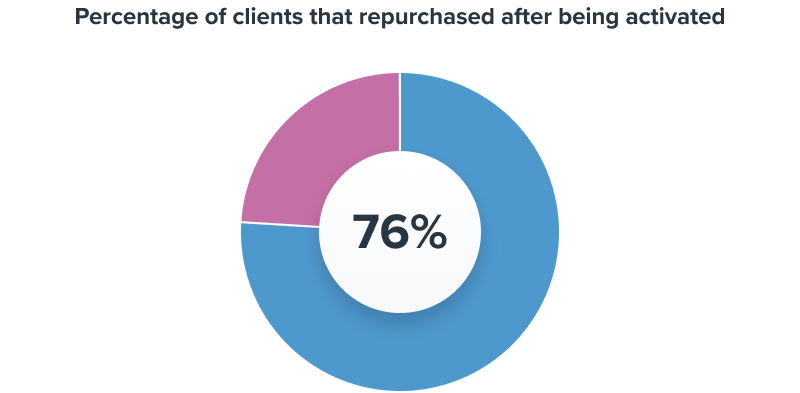 The scooter rental service also saw meaningful boosts in the purchase frequency (+1%), and monthly spending (+15%) from customers coming targeted in both campaigns.

Reach your target with PayLead's growing audience of bank clients
PayLead offers a unique opportunity for brands to display their offers on a growing publishing network of financial institutions, including some of the most popular fintechs and banking applications in Europe. By leveraging payment data from bank clients, we help marketers reach relevant clients at scale. With PayLead, you can engage with your customers where they already spend their time, making it easier than ever to drive conversions and grow your business.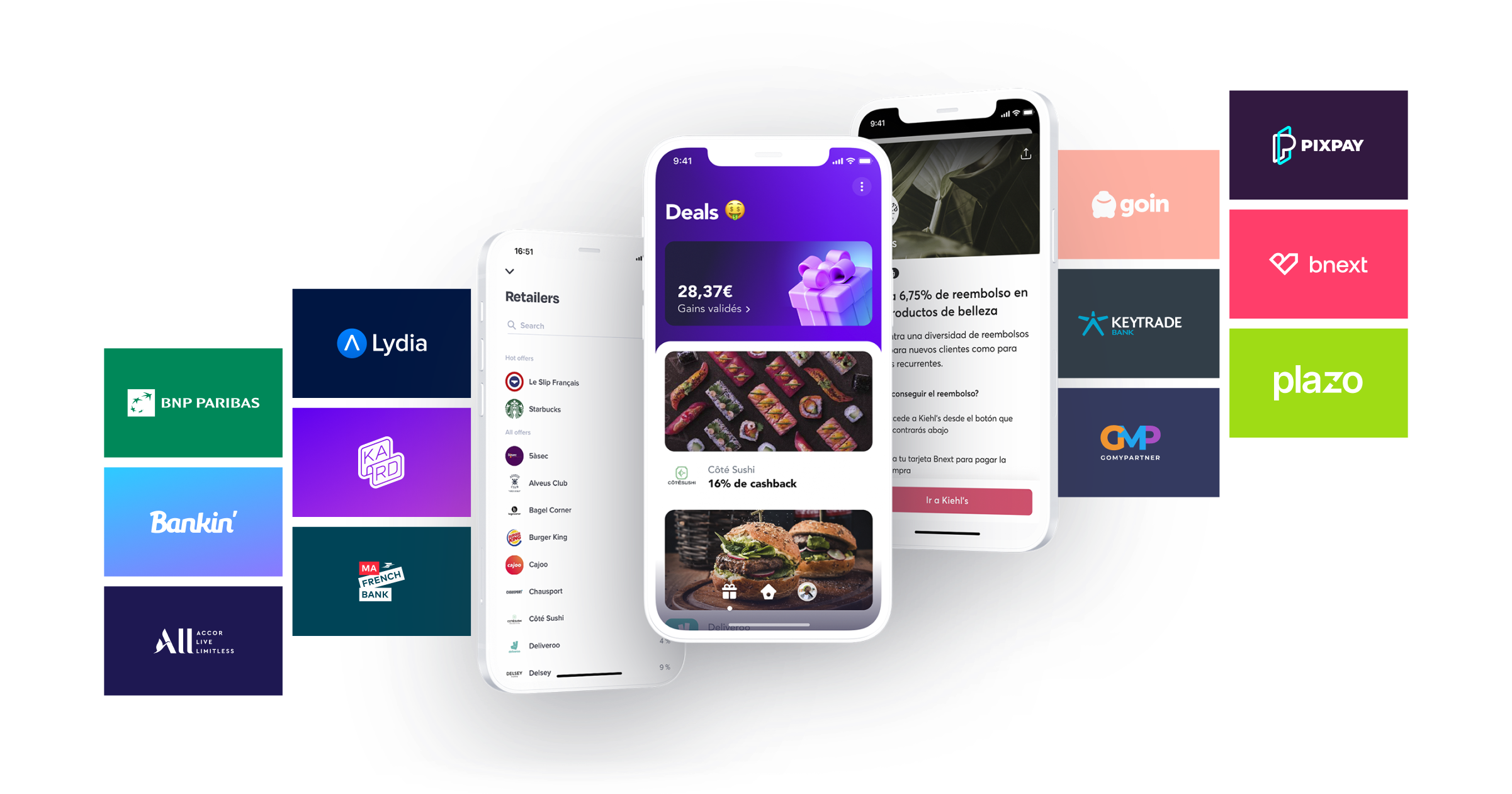 Interested in learning more about Payment Marketing, great customer experiences, and growing your business with PayLead? ​ Schedule a call
---