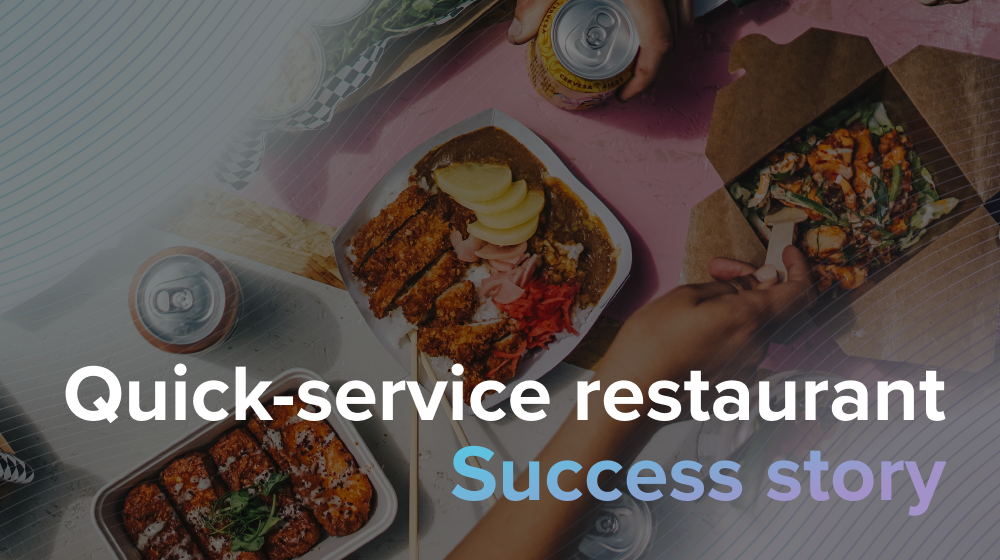 Driving a 32% increase in repeat buyers with a leading quick-service restaurant
See how our quick-service restaurant partner used Payment Marketing to leverage card-linked offers that increased their share of wallet and purchase frequency.
The challenge
Maintaining customer loyalty in the quick-service restaurant sector is a tall task for any brand today. However, It's common knowledge that retaining loyal customers is much less expensive than seeking new ones. While repeat clients represent a smaller percentage of overall clients, they regularly generate more revenue than new customers. The same dynamic held for our partner, who saw 59% of their revenue generated by regular clients, who only made up 31% of their customer base.

This fact clearly outlined their goal of not only acquiring new clients, but ensuring they became repeat customers with a higher lifetime value.
The solution
Using PayLead's payment marketing solution that addresses bank audiences across Europe, the brand launched four campaigns that set out to reach four different types of clients:

- Acquire new customers (clients that never purchased)

- Reactivate dormant customers (clients who haven't purchased in 6–12 months)

- Build loyalty with customers (clients who bought in the past six months)

- And reward repeat buyers (those who purchased in the last month)
The results
With PayLead, the quick-service restaurant saw an average 13x return on ad spend from their repeat customer campaign, which kept existing clients coming back for more within the three-month campaign. The purchase frequency of these existing clients increased by 30%, along with their monthly spending that rose by 38%.
32%

of acquired clients repurchased
38+

point increase in wallet share
+30%

increase in purchase frequency
+38%

increase in monthly spend
Interested in learning more about Payment Marketing, great customer experiences, and growing your business with PayLead? ​ Schedule a call
The brand also saw newly acquired customers become repeat buyers, with 32% of clients who never purchased at one of their locations repurchasing in the following three months.

Wallet share was also significantly affected by the campaigns, which saw the restaurant increase their share by 38+ points in the three months the campaigns were active. The gain in wallet share came to the detriment of the market leader, who lost a significant 24 points in wallet share among the clients activated in the campaign.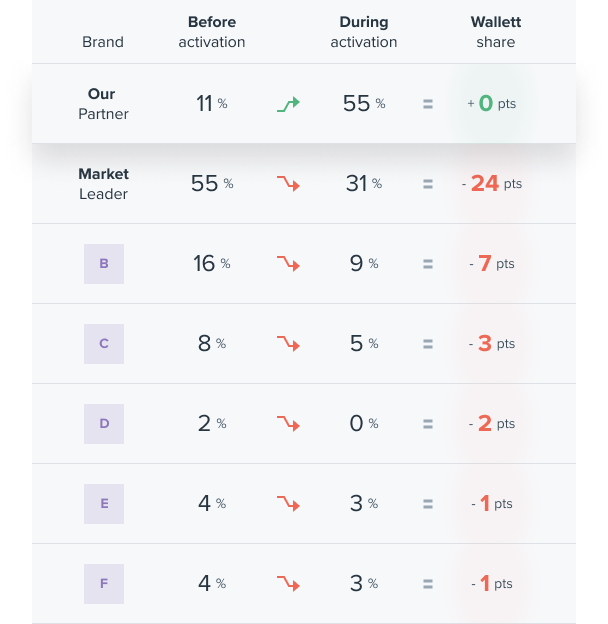 Reach your target in the trusted environment of banking applications
Join leading brands displaying offers across PayLead's growing publishing network of financial institutions, boasting some of the most popular fintechs and banking applications across Europe. We help marketers activate relevant clients at scale with payment data via the banking apps they interact with daily.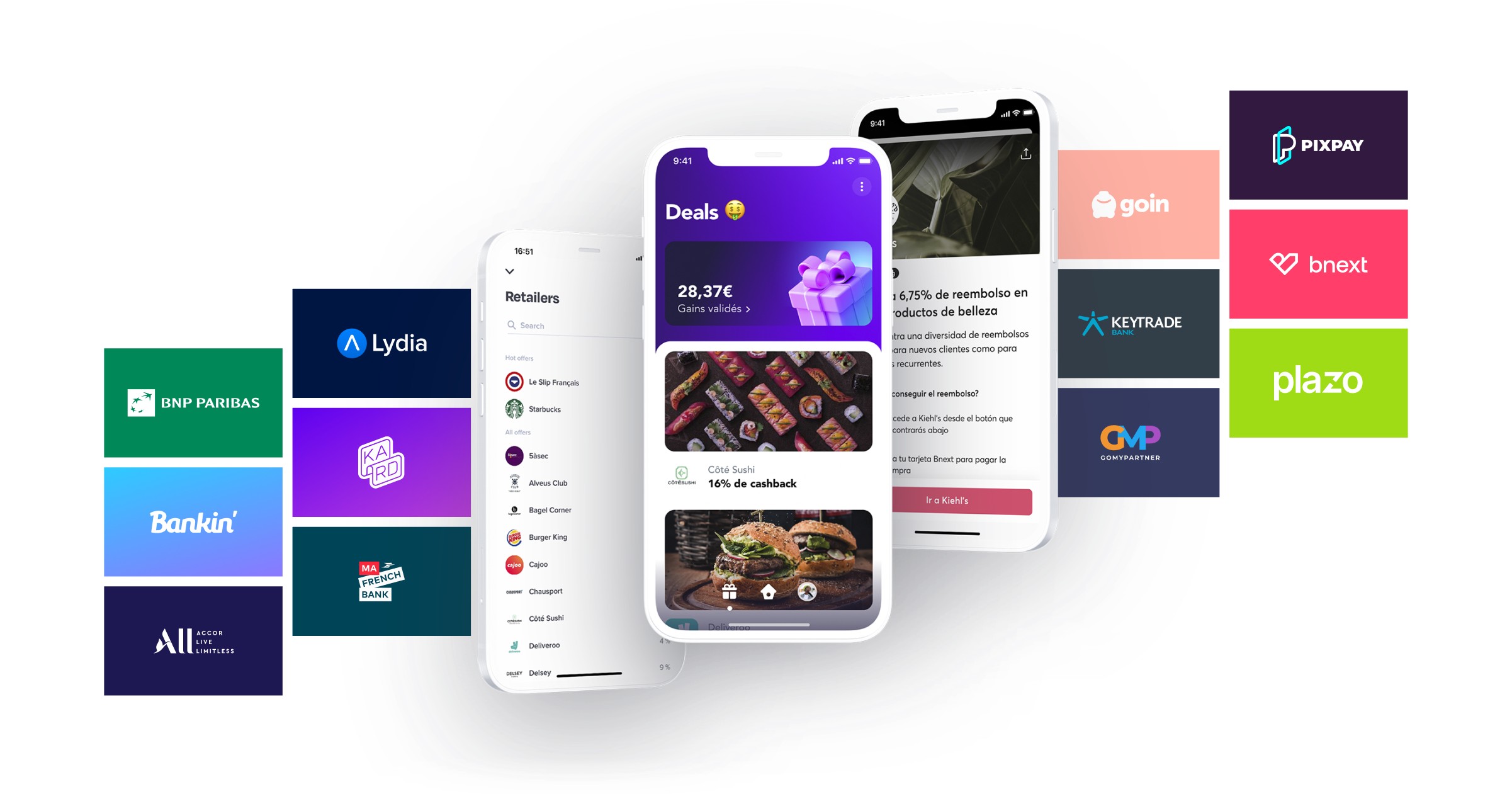 Interested in learning more about Payment Marketing, great customer experiences, and growing your business with PayLead? ​ Schedule a call
---