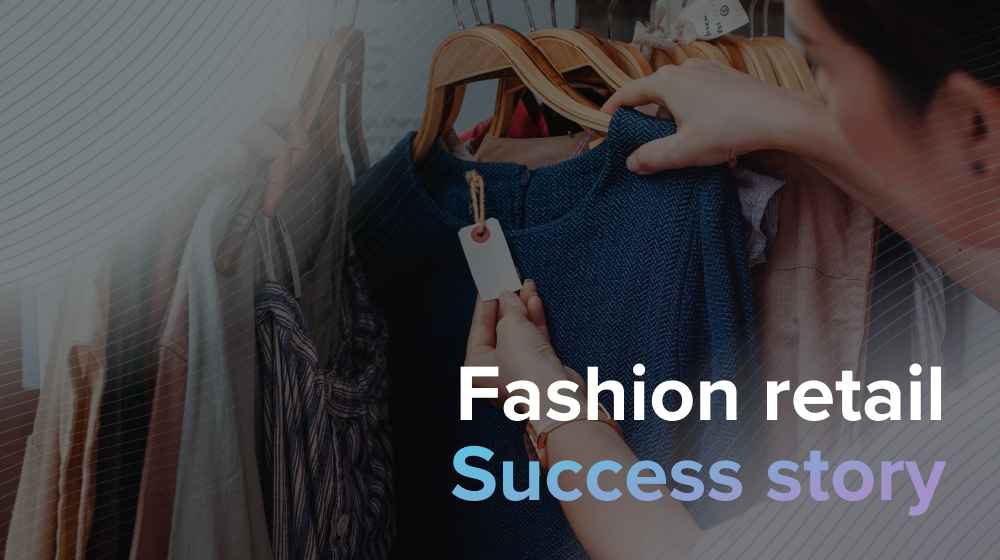 Generating an 85% increase in incremental sales with a leading clothing store in three months
One of the leading clothing and leisure retailers in France boasting a network of more than 800 stores spanning 65 countries, with 500 retail locations located in France, chose PayLead to leverage payment data to reach new and existing customers.
The Challenge
With an endless amount of brands competing in the clothing space, it's no coincidence that 63% of clothing shoppers regularly make purchases at several competing brands. On average, people make 4.4 purchases at other clothing stores every six months. In this industry where loyalty is hard to earn, our partner set out to change this behavior and influence the next purchase of clients across France.
The Solution
With payment marketing campaigns, targeted clients saw offers from our publishing network of bank partners directly in their daily banking applications. Using payment data history to target clients, the clothing brand pinpointed new and existing customers. The merchant selected two distinct campaign strategies focussing on Customer Acquisition, and Retention; setting a unique cost per sale for each campaign (CPA):

- The acquisition campaign came with a 13% cost-per-sale and would cover all purchases made by clients that haven't purchased in the last year.

- The retention campaign, aimed to increase loyalty among customers who bought items in the last year, targeted consumers with a 7% CPA.
The Results
Upon completing the campaigns, we witnessed an impressive return on ad spend that generated an average return of 13x across strategies. The brand saw its retention campaign stand out, bringing in 20x return on ad spend.
85%

in incremental sales
13x

ROAS
3x

increase in purchase frequency
30+

pts in wallet share
Across both campaigns, significant incremental sales growth was documented. The retailer brought in an overall average of 85% in incremental sales across both strategies.
Increasing wallet share across the board
Focusing on the retailer's campaign performance, we noticed a trend of newly acquired customers becoming loyal patrons. 16% percent of acquired clients returned within the 3-month campaign to make another purchase and became part of the retention campaign.
We also observed a distinct increase in wallet share among newly acquired customers, which continued to climb throughout the period and eventually reached +30 percentage points. Wallet share is the share of consumer spending at a specific brand within an industry. PayLead calculates wallet share by analyzing the distribution of every €100 spent. This gain in wallet share came directly from three of the brand's biggest competitors.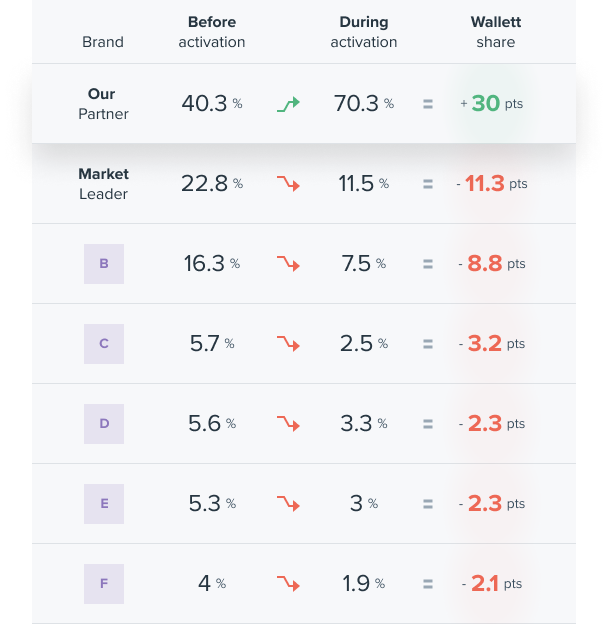 Bringing the power of Payment Marketing to the retail industry
By utilizing PayLead's Payment Marketing platform, innovative retail marketers can leverage the power of payment data. Today, we continue to collaborate and carve out this new acquisition channel to build customer loyalty in hyper-competitive markets. Since our first series of campaigns, we have accompanied the clothing retailer on their Payment Marketing endeavors by continuing to innovate our product, measure and attribute performance precisely, and uncover insights only available with the analysis of payment data.
Reach your target in the trusted environment of banking applications
Join leading brands displaying offers across PayLead's growing publishing network of financial institutions, boasting some of the most popular fintechs and banking applications across Europe. We help marketers activate relevant clients at scale with payment data via the banking apps they interact with daily.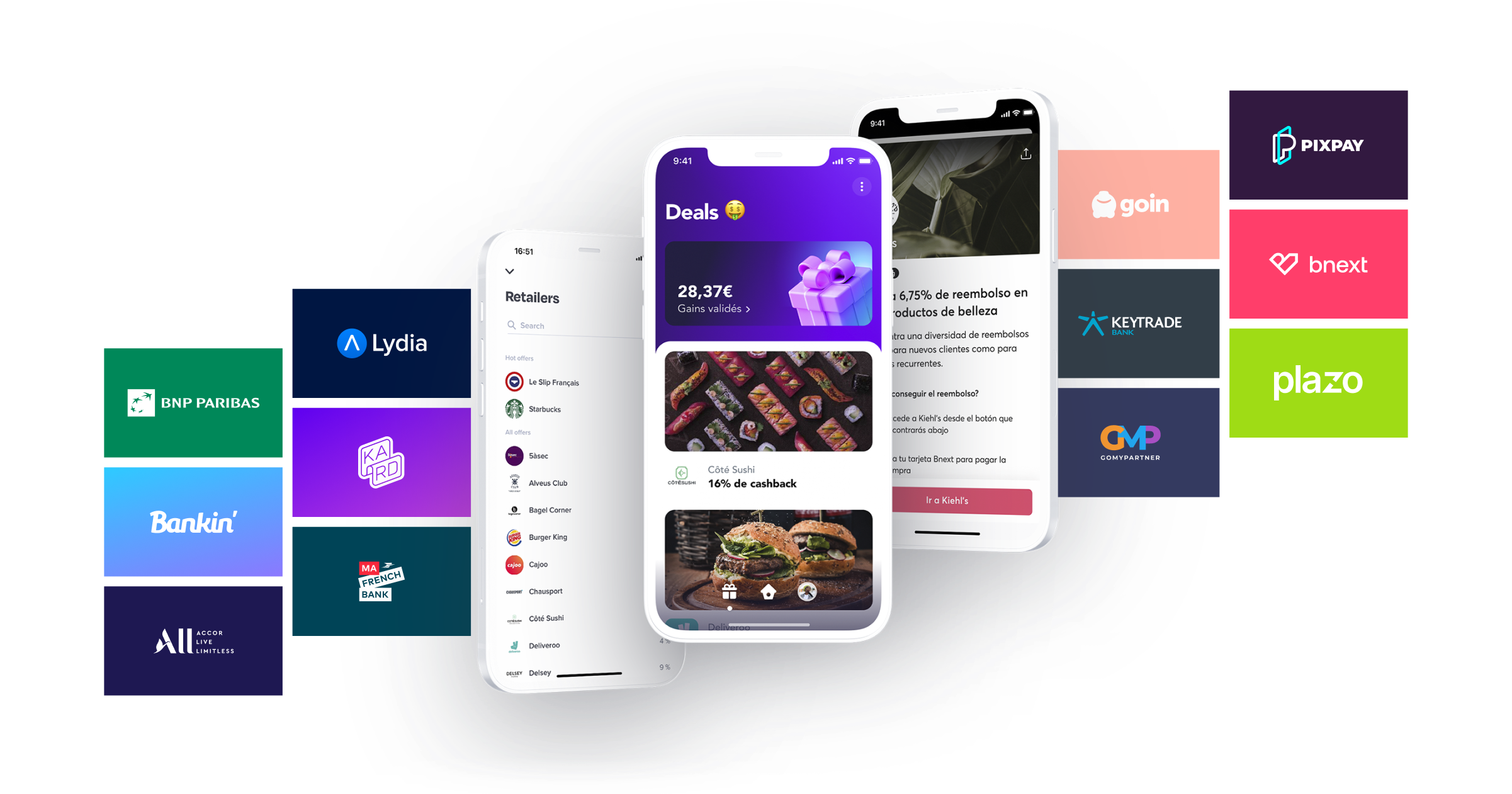 Interested in learning more about Payment Marketing, great customer experiences, and growing your business with PayLead? ​ Schedule a call
---