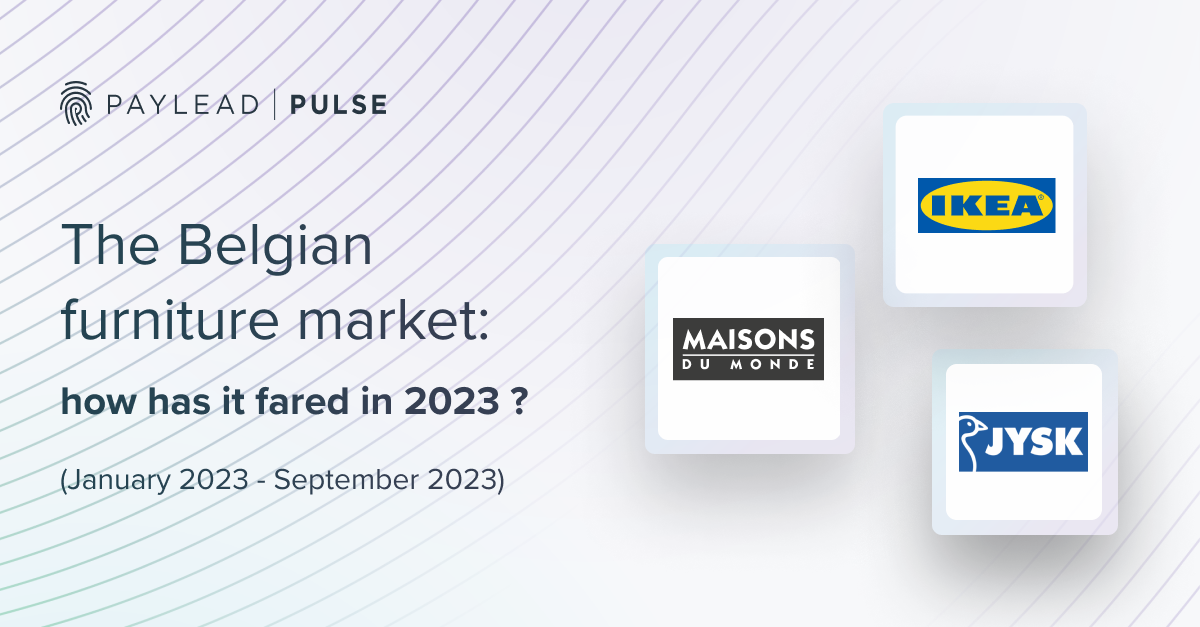 How have Belgian furniture sales fared in 2023?
Here's a snapshot of how key players in the Belgian furniture market have performed in 2023 thus far.
Maisons du Monde sounded the alarm on their yearly results, indicating a dip in sales from July to September compared to last year in the face of heightened inflation, forcing consumers to focus on essential needs and cost savings. Analyzing the evolution of the brand's share of wallet in Belgium across 2023 compared to January, there is a documented dip that saw Maisons du Monde lose significant SOW in February (-46.6%) and see another considerable loss in May (-86%) compared to January. The brand has since never managed to recover from the fall.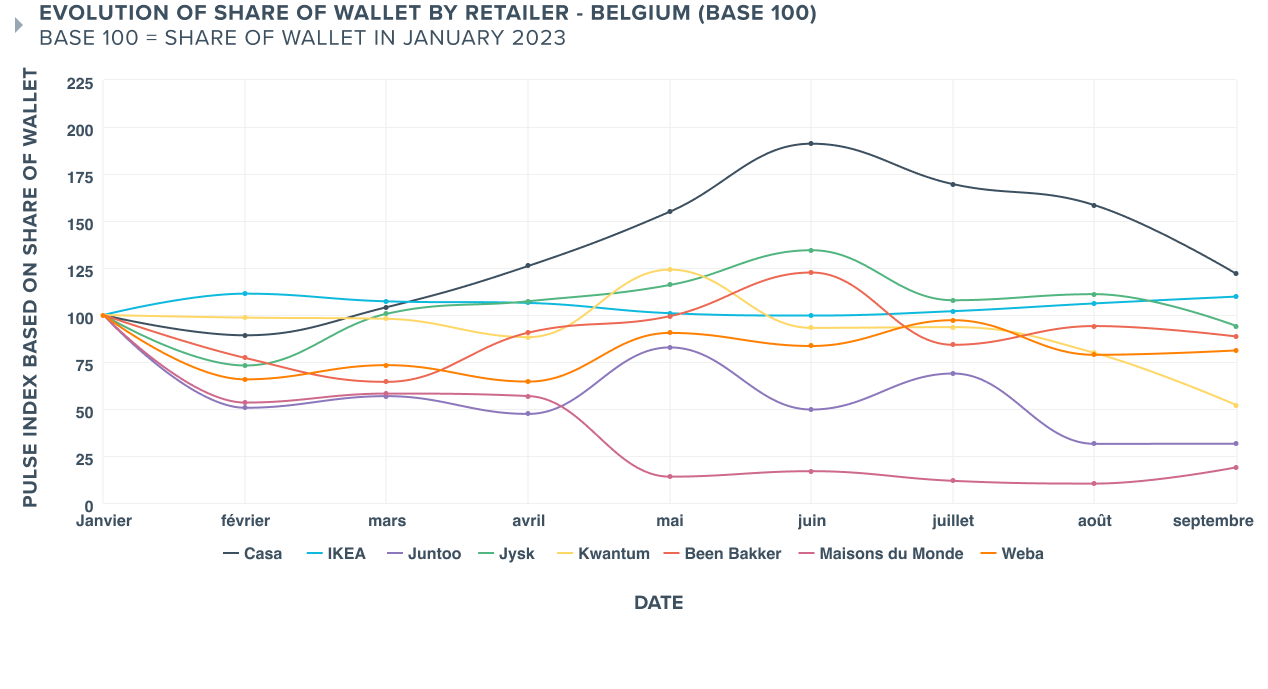 IKEA who maintains a dominating market share, was one of only two brands that managed to equal or better their share of wallet throughout the year. It ended September with an increase in SOW compared to January (+9.7%). However, Casa saw the biggest increase in wallet share in September (+21.8%) compared to January across the Belgian market and also registered the biggest increase in share of wallet among all brands throughout 2023 in the month of June (+91%).
Maisons du Monde wasn't the only brand to see a Spring fall in activity, The Belgian furniture market saw a prolonged dip from March to mid-June, when sales started to pick up again. Sales in July reached the same rolling 7-day average seen in January (153) and eventually made a steady decline into September.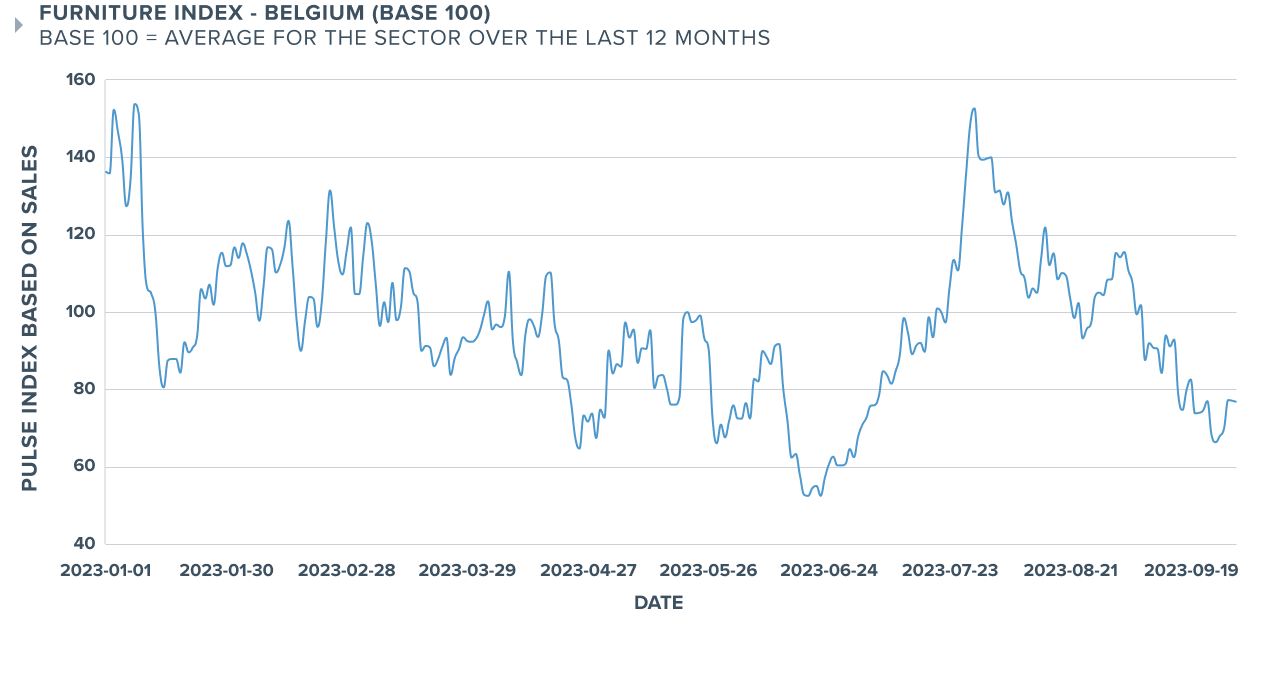 Focusing on purchase frequency and average baskets
IKEA remains the out-and-out leader of the Belgian furniture market In terms of frequency. The Swedish retailer remains well above the pack, with a customer base that purchases on average three times per year. The next closest competitor in terms of purchase frequency is Casa, which only sees their clients visit half as many times as IKEA's.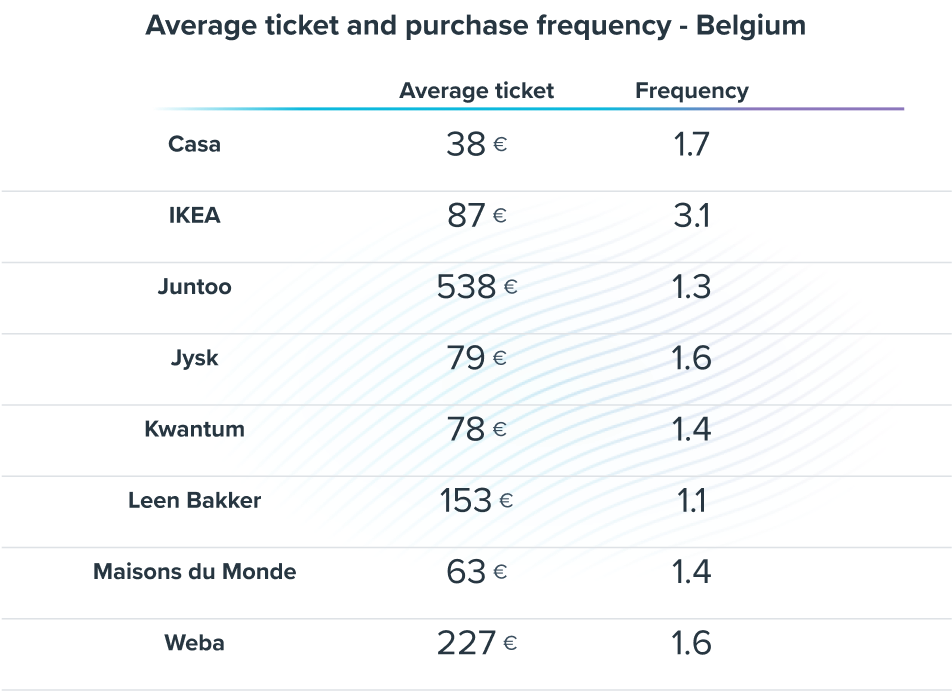 Maisons du Monde has the smallest average ticket value (€63), undoubtedly due to its wide range of decor products, but only saw an average of 1.4 visits per customer in 2023 thus far.
Which brands have the strongest pull?
IKEA attracted 52% to 70% of clients from competing stores. For comparison, Casa, the brand that managed to attract the largest percentage of IKEA clients, only saw 16% of them purchase in 2023.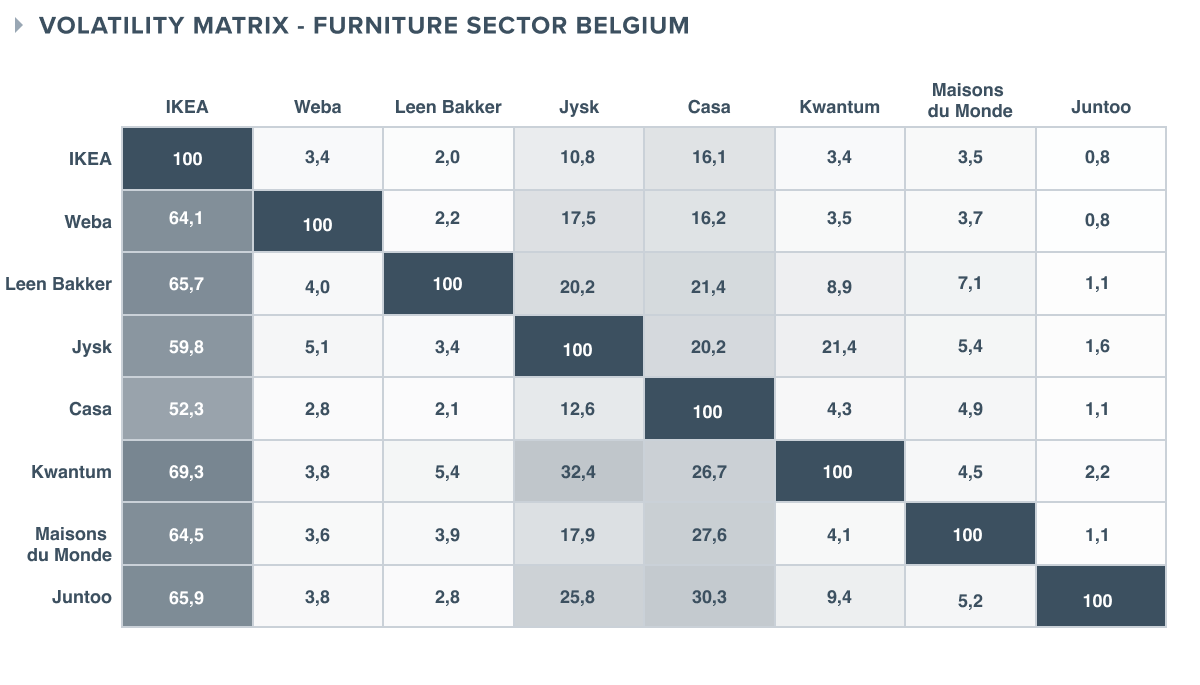 ---