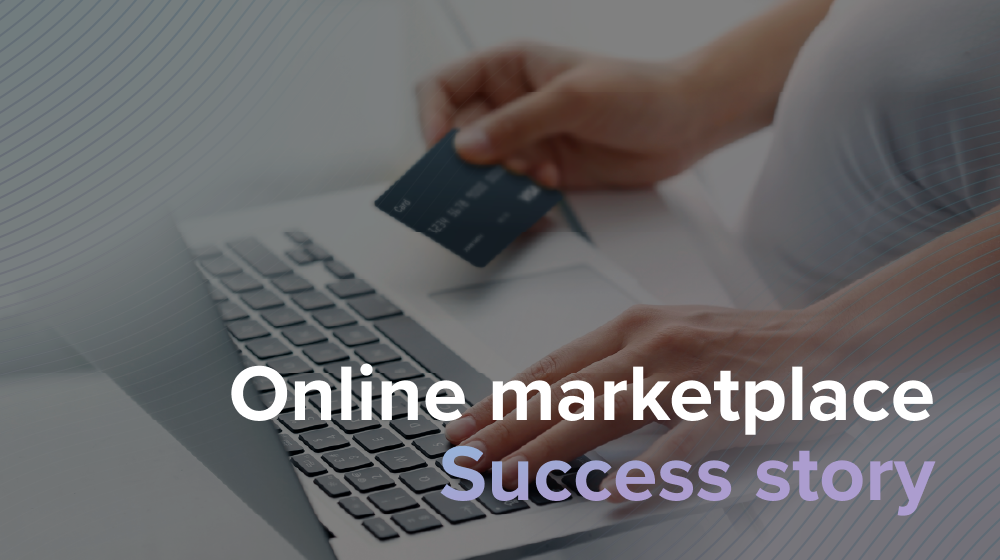 Increasing wallet-share with a leading online marketplace
After unlocking targeted reward offers, this marketplace saw a +59 point increase in wallet share among bank clients in PayLead's banking audience.
The challenge
The crowded marketplace space has seen retailers pivot to a marketplace model offering products from third parties on their e-commerce sites in an effort to get in on the marketplace and retail media pies. Our partner was focused on acquiring new clients that haven't purchased on their marketplace in the last six months, as well as those who shop with the leading player in the sector and new entrants.
The solution
With an acquisition campaign in place, our partner used account and card-linked offers to reach a new audience of banking clients across the country.
The results
Using PayLead's payment marketing platform, the marketplace saw a 27x return on ad spend. The 5.5% offer targeting clients that hadn't purchased in the last 6 months generated a 67% lift in purchase frequency and a 32% increase in customer spending compared to customers who did not receive the offer.
+59pts

in client wallet share
27x

return in ad spend (ROAS)
67%

lift in purchase frequency
32%

increase in customer spend
Driving a huge shift in wallet share
Looking at the clients activated by the campaign, the results showed a 59 point increase in wallet share. What is wallet share? We define it as the share of consumer spending at a specific brand within an industry. PayLead calculates wallet share by analyzing the distribution of every €100 spent. The biggest drop in wallet share came from our partner's biggest competitor, who saw a -42 point drop in revenue generated from our audience. Other players in the market who recently introduced online marketplaces to complement their existing retail and online stores also saw respective drops of 8 and 4 points.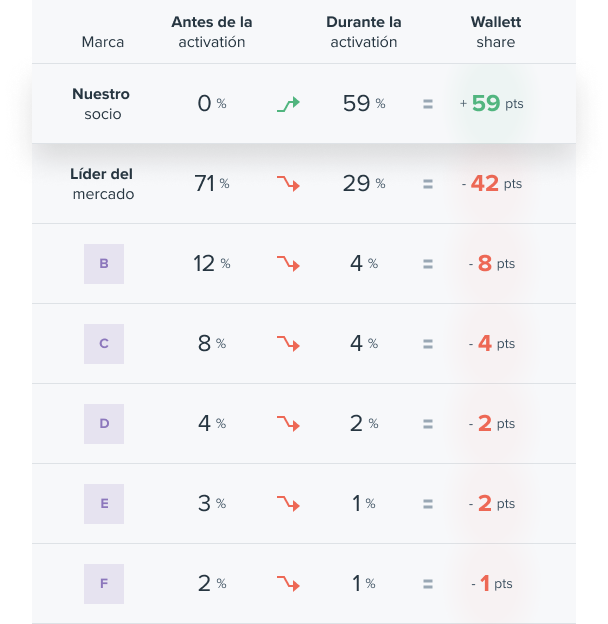 Influencing consumer behavior to create repeat customers
The campaign also saw a significant percentage of activated users repurchase. Nearly one third of newly acquired clients made at least one other purchase in the following 6 months. A considerable 19% of those repurchasers came back twice, followed by 5% who purchased another three times and 3% who bought four or more times.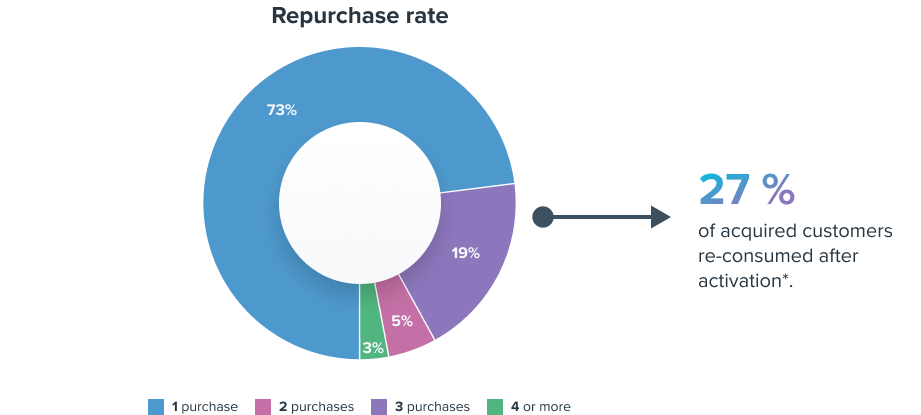 Reach your target with PayLead's growing audience of bank clients
PayLead offers a unique opportunity for brands to display their offers on a growing publishing network of financial institutions, including some of the most popular fintechs and banking applications in Europe. By leveraging payment data from bank clients, we help marketers reach relevant clients at scale.
Interested in learning more about Payment Marketing, great customer experiences, and growing your business with PayLead? ​ Schedule a call
---