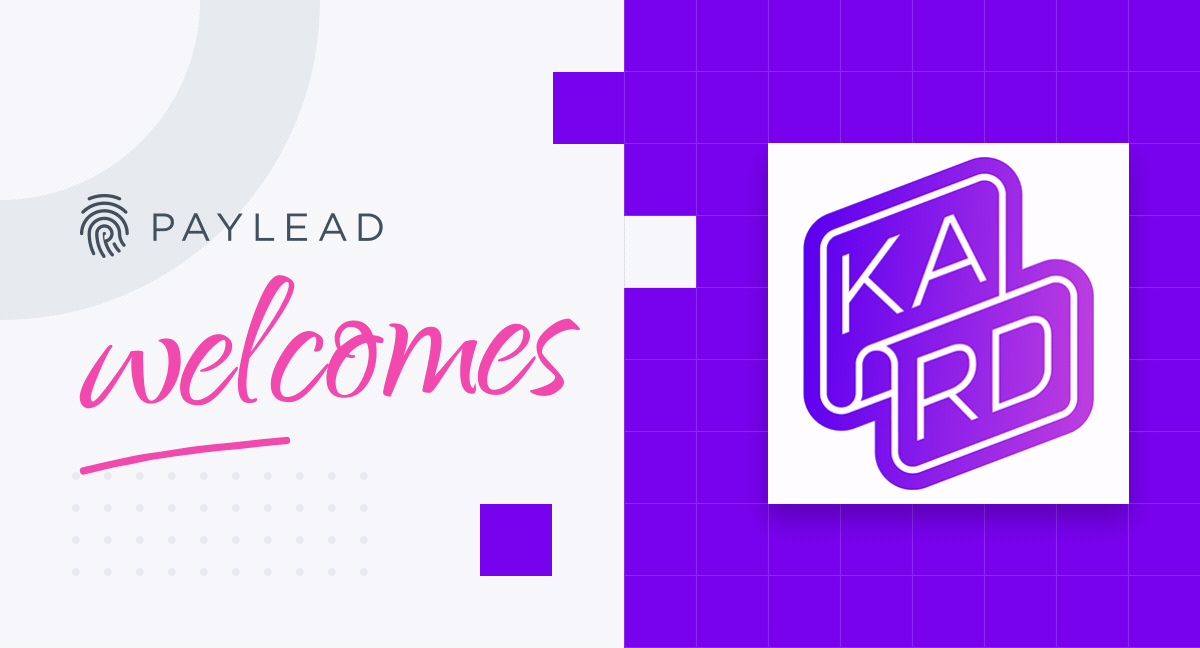 Kard brings the future of rewards to the next generation of banking with PayLead
Kard, the banking alternative adapted to the needs of adolescents, brings an unmatched reward experience to their growing user base, with PayLead, the European leader in Payment Marketing.
The neo-bank catering to adolescents' needs commencing their banking journey continues to tailor the experience for their user-base. Together with PayLead, Kard will launch its reward solution that gives more than 50,000 cardholders cash rewards when making a purchase from personalized online and offline offers.
Providing a banking experience built for teens

With a growing feature set and user experience designed to accompany teens through their daily life, Kard continues to deliver on the promise of creating a secure and transparent banking experience made for the next generation of account holders. Much to parents' delight, many of the features, such as daily budgeting and dedicated savings spaces for big purchases or future holidays, are geared towards teaching their children financial responsibility. While Kard ensures parents have an easy way to top up and manage their child's spending money, it also promotes its users' autonomy, giving them a personalized payment card in their name.

"The vision behind Kard was born out of the desire to create a mobile bank that redefined the frequently counter-intuitive experience and unapproachable aesthetic delivered by traditional banks and banking applications." Said Scott Gordon, Co-Founder, and CEO of Kard. "We decided to start from zero and design a banking application for and with generation Z, equipped with an intuitive interface and relevant features such as PayLead's reward solution that will shape banking experiences of the future," added Scott Gordon.

Increasing Gen Z's purchasing power
Powered by PayLead's ALO technology® and Payment Marketing, Kard users will now enjoy a seamless rewards experience that increases their purchasing power simply by making purchases at their favorite retailers with their Kard payment card. Keeping true to their values, Kard chose PayLead because of the simplicity of the reward solution that securely and transparently leverages anonymized user payment data.  

"Giving banks the power to turn their clients' banking data into tangible value and having it financed by retailers' performance marketing budgets, is part of our mission at PayLead," Said Charles De Gastines, Co-Founder and CEO of PayLead. "With our payment data analysis capabilities and insight into Kard's user bases' payment behavior, we will be able to deliver multiple rewards opportunities to generation Z in their day to day banking usage", Added Charles de Gastines.

With PayLead's solution, Kard users will continue to enjoy a personalized experience integrated into the existing Kard application. Users will be able to browse through, participate in rewards offers as well as monitor and transfer their earnings all within the same environment.

Each user will be presented a unique feed of reward offers tailored to their purchase behavior thanks to a smart ranking feature that analyses payment data to ensure the most appropriate selection for each user. Once a cardholder makes an online or offline purchase at a participating retailer, they will receive instant notifications detailing the amount earned.
---
Interested in learning more about our white label loyalty solution, creating great customer experiences, and growing your business with PayLead? ​ Schedule a call
---