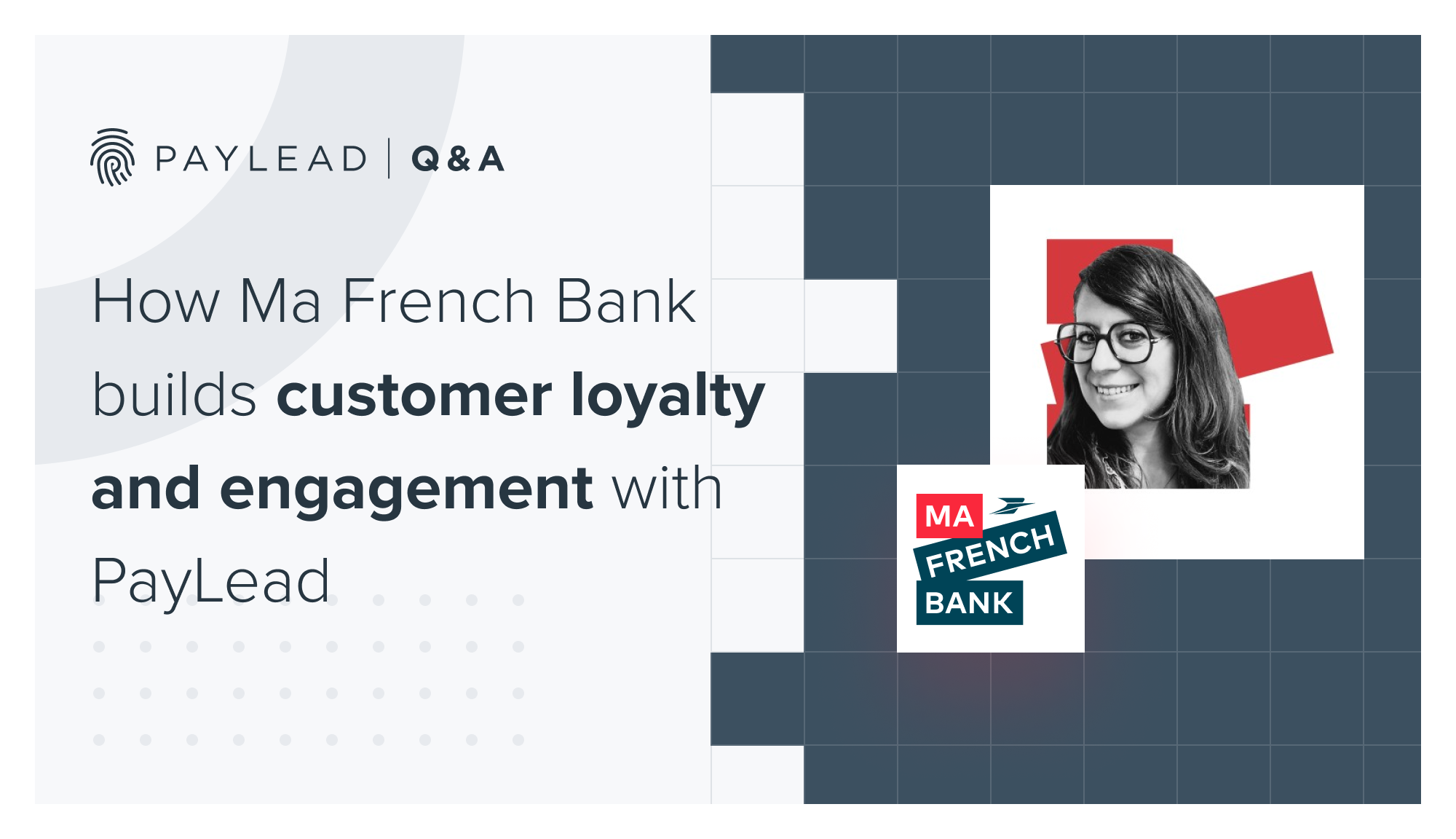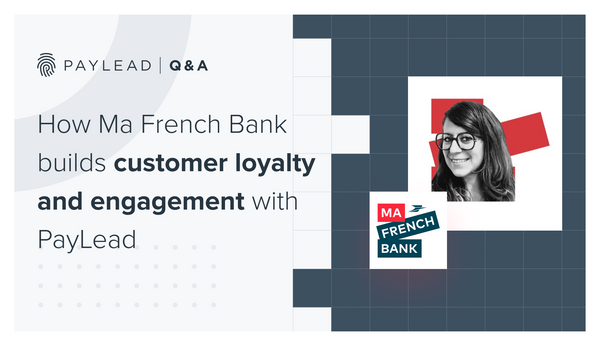 Ma French Bank x PayLead
Heloise Beldico-Pachot explains the benefits of implementing a personalized reward program that offers automatic rewards to their growing customer base.
The key numbers
96%

Of "Compte idéal" clients enjoy the benefits of PayLead's reward technology
30%

Increase in the number of rewards generated
+9%

Increase in card usage
+8%

Increase in overall spending
Can you introduce yourself?
Hello, I'm Héloïse Beldico-Pachot, the CMO of Ma French Bank. Ma French Bank is the mobile bank of La Banque Postale.
We launched in 2019 offering our customers an online banking service, sharing the same values of proximity and simplicity that have always been in the DNA of La Poste and La Banque Postale.
Today, Ma French Bank offers its services to over 500,000 customers in France.
Why did Ma French Bank want to add a reward solution to its offer?
We are constantly looking for new ways to bring more tangible value to our customers on a daily basis.
When we designed the "Compte Idéal", we were looking for a partner who could deliver an automatic reward experience that could be applied to both online and in-store purchases.
We needed a white-label solution that could leverage banking data to improve purchasing power and, at the same time, helps us build loyalty with our customer base.
Why did Ma French Bank choose PayLead's solution?
The primary reason we chose PayLead is their commitment to creating a frictionless reward experience that doesn't alter the shopping experience.
With our "Green" and "White" solidarity cards, not only do our users automatically receive a reward for their purchases, but they can also donate a portion of their earnings to foundations committed to education or the environment.
Another of our priorities was to offer an effortless onboarding experience. Logically, we chose to integrate PayLead directly into our terms of use to guarantee all our customers increase their purchasing power. It has allowed us to build loyalty with our clients and acquire new ones while providing real financial benefits to our customers.
Today, 96% of our "Compte Idéal" customers enjoy the benefits of PayLead's reward solution.
Another factor behind our choice was their solution's ease of integration and customization. PayLead's technology was easily integrated into our interface with our brand's identity.
What are the results?
To begin with, we have been able to increase the purchasing power of our customers, which was the core value proposition we committed to in the partnership with PayLead. Since we launched the offer, we have seen a steady increase of at least 30% in the number of rewards generated month over month.
This has proven to be an effective way of making the Ma French Bank card the principal payment card of our users. Specifically, we have seen a 9% increase in card usage and an 8% increase in overall spending.
Currently, one in three accounts opened with Ma French Bank is an Ideal Account.
Feedback from our users indicates that this feature and, more generally, the cashback & voucher service is one of the three reasons they open an account with us.
---
Want to know more about our automatic reward solution and how you can enrich your customers' shopping experience? ​ Schedule a call
---