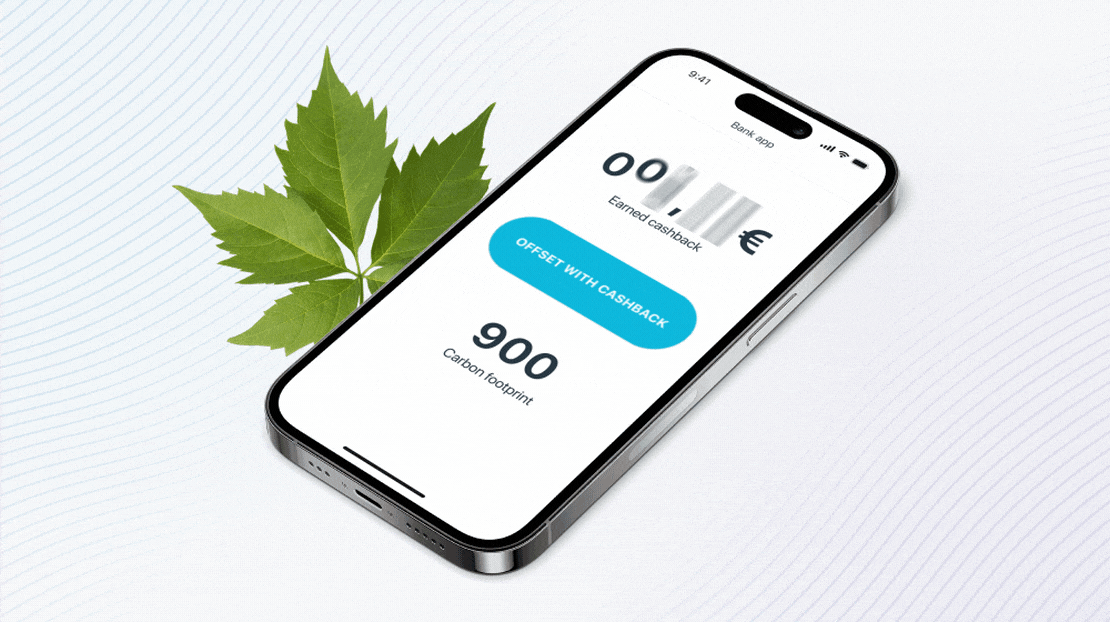 Offsetting carbon footprints with cashback
Green consumers are looking for ways to make up for their ever-growing carbon footprints. However, consumer values regarding the environment don't always align with their purchase decisions. Cashback can change that.
Rather than point out the disconnect between desires and actions, companies should help consumers overcome this contradiction. Consumers need solutions that help them make greener purchases and compensate for their carbon footprint without putting the onus on their pockets.
Banks play a central role in everyone's life and can make their mark by reducing their client's carbon footprint. By leveraging banking data, banks can place themselves at the center of future purchase decisions and give green-conscious consumers a means to make up for their contradicting purchase habits with a cashback solution.
Leveraging bank data to make greener purchase decisions

EU citizens recognize they're not doing much as they would like to because of several constraints, particularly financial ones. In terms of consumption, the cognitive dissonance that hangs over consumers clouds their efforts to do what they can for the environment. A Forrester report documents the apparent disconnect, showing that 60 to 74% of European adults are concerned about the impact of climate change. Still, only 39 to 50% agree that these concerns affect purchase decisions. Aside from price, the simple trade-off for convenience and speed also weighs heavily on everyday choices at checkout.

Is this where banks come in? While every company in consumers' daily lives needs to and is expected to facilitate a greener array of solutions, banks can take center stage with the goldmine of data they possess. Banks can create an open exchange of data between merchants and organizations to bring consumers greener purchase choices and a means to help offset their carbon footprint.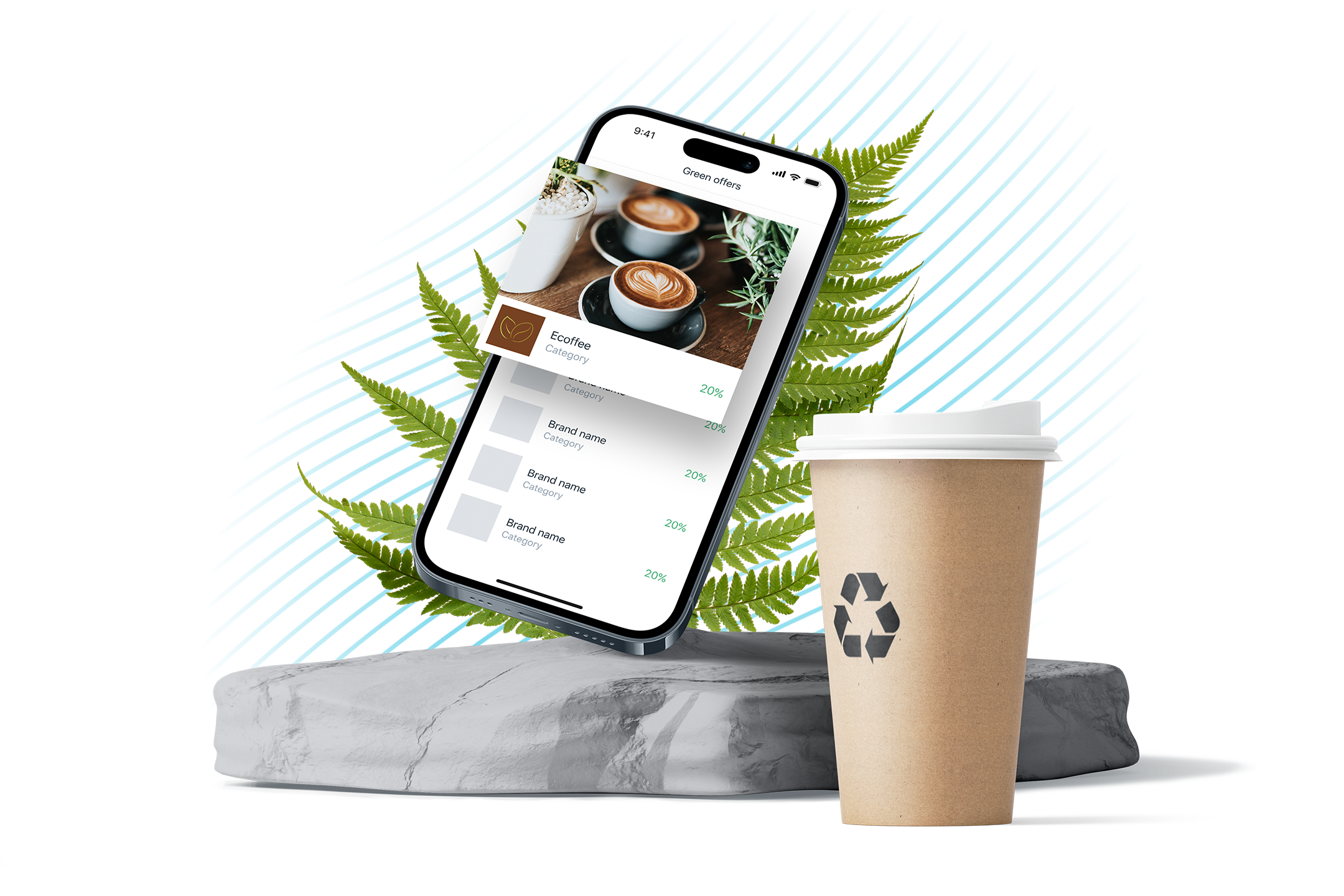 It's a conclusion that some banks have already come to and are currently working towards. BBVA, for example, set up a carbon footprint calculator within its retail banking application. By analyzing transaction data related to energy consumption (electricity, gasoline), the calculator determines the carbon impact of each expense. Finally, the application suggests ways for the user to offset their carbon footprint, such as reducing usage or choosing a less polluting means of transportation, among other suggestions. With the same idea of offsetting the carbon footprint of its customers, Santander offers clients a means to calculate the carbon impact of their energy consumption and then cancel it out by donating to green initiatives. However, in either case, the cost is passed onto the consumer. Although virtuous, these two initiatives have their limits. They either don't give clients a simplified way to compensate for their emissions or expect their clients to reach further into their pockets.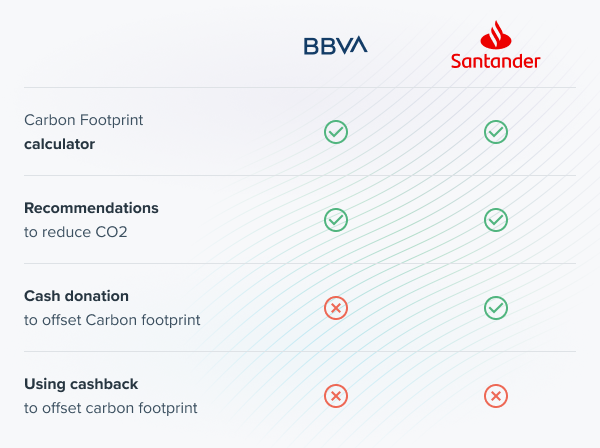 Moving towards more responsible, convenient, and frictionless purchases
Carbon offsetting initiatives linked to an automatic cashback solution allow banks and their clients to do more than just calculate the impact of consumption. The earnings from a cashback program can be redirected to organizations that work towards offsetting emissions tied to purchases at no cost to bank clients. With the current inflationary context, this allows clients to do their part without literally paying twice for their purchase decisions.

The automatic nature of cashback also limits the price factor that often stops clients from making greener choices when shopping. By creating an open data exchange between consumers and merchants, bank clients benefit from instant cashback earnings they can use to buy more costly sustainable products, and thus further limit their impact on the environment.

Convenience is another factor that plays its part in every purchase decision. Making greener choices readily available within the banking applications of consumers across Europe may be the next step. As large financial institutions create marketplaces within daily banking apps where their clients can browse offers and make purchases, they would be wise to promote greener options and retailers that consumers want to support.
The evidence supporting the need for such a solution and the participation of consumers is clear. In Europe, 69% of respondents surveyed by the European Investment Bank favored stricter government measures, such as increasing taxes on products and services that contribute to global warming. Financial institutions should bear the willingness of consumers to fight against climate change in mind and do what they can alongside brands and governments to ensure the end-consumer limits their impact on the environment without the financial burden so often attached.
---
Schedule a call and learn more about our automatic reward solution. Start increasing your customers' purchasing power while enriching their shopping experience. ​ Schedule a call
---