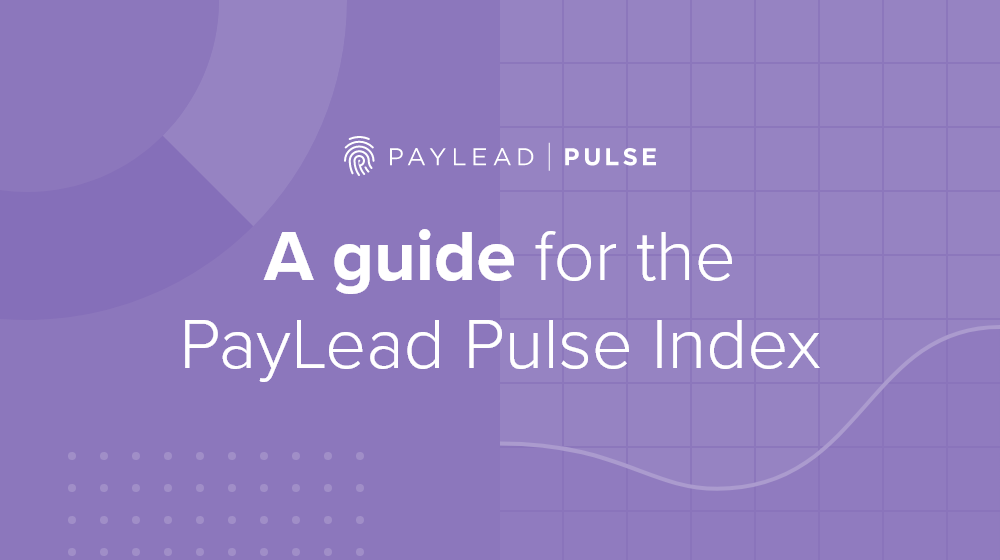 PayLead Pulse: The methodology behind the Index
A guide noting the ins and outs of the PayLead Pulse indices and how they depict changes in the economy by analyzing French banking transactions.
PayLead Pulse offers an analysis of household consumption using 'hot' data, which refers to bank transaction data (credit card payment, direct debit payment, and ATM cash withdrawal). The transaction data is anonymized and originates from our partners including banks, insurance companies, and cash-back reward programs. All data used from our partners is taken from Top-of-wallet end-users (consumers who regularly use one specific bank account).
What you need to know about PayLead Pulse indexes:
They date back to January 1st, 2020, and from that month forward, compare transaction data from each following month to the average daily consumption seen in January and February, this average is representative of the value 100 seen in each index.
They are sector-based and consist of the biggest names in each sector.
Each index functions with a six-day lag, as some banks take more time to return the data to us.
Each index displays two curves. One corresponds to the daily value, and the second represents the 7-day moving average.
Composed of three types of indices, PayLead Pulse includes a single global index that looks at total consumption in France, several sector-specific indices, and an index that tracks total cash withdrawals.
The Global Consumption Index takes into account all card transactions and gives an overview of total consumption. The Withdrawal Index uses cash withdrawal data to provide an overview of payments made in cash.
Let's dive deeper into PayLead Pulse. As mentioned above, our sector-specific indices consist of the most renowned brands in each sector and are representative of French purchase behavior.
Below are some of the leading brands that our indexes consist of:
Food Retail - supermarkets and hypermarkets such as Auchan, Carrefour, Casino, Intermarché, E.Leclerc, Super U.
E-Commerce - online pure-players such as Amazon, Cdiscount, Veepee(ex-Vente Privee), Aliexpress, Rakuten.
Food Delivery & Takeout - online pure-players such as Uber Eats, Just Eat, Deliveroo.
Restaurant - restaurant chains such as McDonald's, Burger King, Hippopotamus, Flunch, Buffalo Grill, Sushi Shop, La Brioche Dorée.
DIY, Home & Garden - do-it-yourself and gardening stores such as Leroy Merlin, Castorama, Bricomarche, Mr Bricolage, Gamm Vert, Botanic, Truffaut.
Fashion Retail - chains with brick-and-mortar stores (it excludes online pure-players). The index takes into account consumption at Zara, H&M, Kiabi, Primark, Printemps, La Halle, Chaussea, Foot Locker, Celio, and other large fashion retailers.
Long-range transports - spending on gas, tolls, car rentals, air travel, trains, and includes players such as Total, Avia, Hertz, Sncf, Airfrance, Easyjet, SANEF, APRR, and Ouibus.
Telecoms - consists of internet and mobile phone spending and includes players such as SFR, Free, Bouygues Telecom, and Orange.
Online Leisure - Covers spendings on TV on demand services, music, streaming services as well as, video games and includes players such as CANAL+, Netflix, Disney+, Spotify, Deezer, Google Play Store, Apple Store, Playstation, Xbox, Steam, etc.
Tourism - comprised of different sectors and players in the tourism sector, including hotels and vacation rentals services such as Airbnb, Ibis, and Novotel, as well as long-distance transportation companies like Air France, Corsica ferries, and Easyjet.
Beauty - perfume and make-up stores such as Sephora, Lush, Mac Cosmetics and Kiko.
---