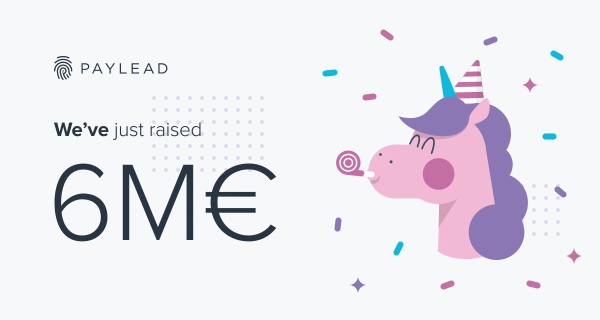 PayLead raises €6 million in Series A to disrupt the banking data industry
The French Fintech enables banks to create smart loyalty programmes by leveraging advanced analytics on banking data. PayLead just completed a financing round with Open CNP, Hugues le Bret and the historic fund Side Capital to support its rapid growth.
Fintechs are growingly popular in the VC industry, and banking data is the next big thing. This is the conviction of French startup PayLead, founded in 2016, which just concluded a €6 million Series A. For this round, the Open CNP fund (an expert in Fintechs and early investor in Lydia, October or Alan), historical fund Side Capital and expert Business Angels, have joined forces. Amongst these Business Angels, Hugues Le Bret, founder of Compte Nickel, enters the strategic committee of PayLead to bring his invaluable expertise to the fast-growing startup.
"The funds we raised will help us strengthen our tech and data teams, who are in charge of consolidating our proprietary banking data analysis technology, which gives PayLead its leading position in this fast-growing market. We plan to recruit no less than 20 people to cover these two fields this year. Part of the funds will also be dedicated to the recruitment of a sales team to expand our merchants network", explains Charles de Gastines, CEO.
PayLead's technology enables banks, Fintechs, merchants, and retailers to create loyalty programmes based on the analysis of customer's banking data: the account linked offer. These programmes unlock a cashback for customers, based on their online and offline purchases. The customer experience is extremely simple and seamless, because PayLead automatically identifies eligible transactions. PayLead relies on the DSP2 directive to analyze, with their consent, the purchasing habits and the spending of its users, to allow brands to supply personalized offers to them, while guaranteeing their anonymity.
PayLead's model is simple and transparent: for each purchase made at a merchant partner, the customer receives instant cashback or savings on his account. Thus, value is created for all stakeholders:
The customer, through increased purchasing power
The bank, which creates a new source of income and enhances customer satisfaction
The merchant, who effectively qualifies, acquires and retains bank customers
With the arrival of new players in the world of payments (GAFA, new banks, etc.), the industry is undergoing major changes and pressure is mounting on traditional players. "In the future, banks will allocate more means to analyze the wealth and the depth of their own data than they do when buying leads to cookie manufacturers", explains Hugues Le Bret, who sees PayLead as a true weapon of satisfaction for consumers. And the gold rush is accelerating. "In 2019, we launched 5 loyalty programs in 2019 with BNPP, Arkéa, Groupama or Poulpeo (one of the leaders in online cashback). We have also created the largest network of merchants for this type of programme, with more than 8,500 points of sale, in less than a year! And this is only the beginning, the market will grow in France and Europe very quickly", says Charles de Gastines.
"Thanks to an ambitious team, Paylead has created a unique banking data analysis technology that benefits both banks and retailers, and the end customer. We are pleased to support the growth of this Fintech through our Open CNP Corporate Venture Fund", comments Eric Lasaygues, Director of Partnerships Development at CNP Assurances, who also joins Paylead's strategic committee.
Today, being the only B to B to C player specialising in this sector, PayLead enjoys a leading position in this market in Europe. "With these new funds, we will accelerate the delivery of numerous functionalities to enrich our product and continue to make a real difference for our clients and prospects. The loyalty through payment market will be conquered by a technology player who is capable of aggregating the largest amount of customer data, while proving the incremental revenue to merchants. We are convinced that PayLead can meet this challenge," concludes Jacquelin Becheau La Fonta, COO.
---