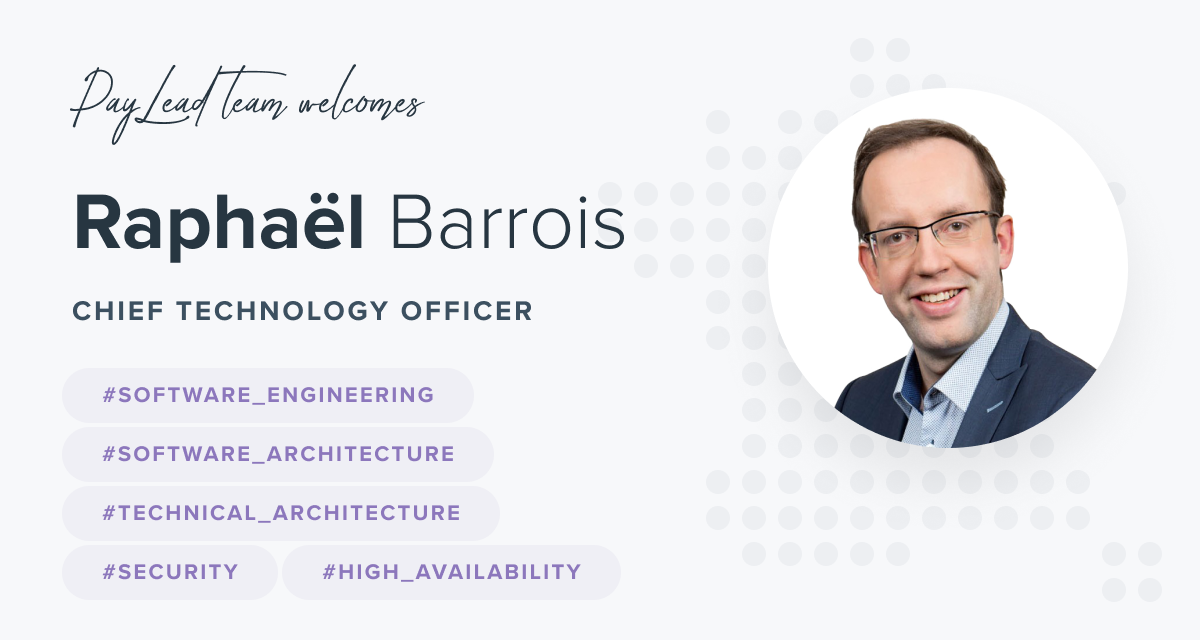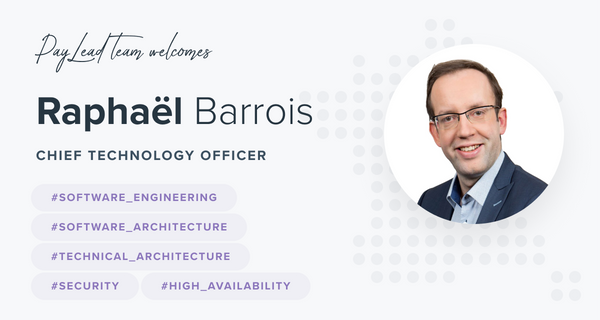 Raphael Barrois joins PayLead's growing Team as the new Chief Technology Officer
PayLead is excited to announce the arrival of its new CTO, Raphaël Barrois, who will be taking over from Loïc Rowe, who now focuses on the technical platform in his new role as VP of Engineering. After spending the last two years with Canal+ as Chief Technology Architect and a prior eight years as the Head of Software Engineering at Polyconseil (designing Blue Solutions car-sharing services such as Autolib), Raphaël brings his industry-leading expertise to PayLead.  
The wealth of invaluable knowledge and experience he carries will see him spearhead the development and growth of PayLead's technical team and infrastructure. As CTO, he will take charge of the management and future recruitment initiatives for the department and make critical decisions to ensure the progressive evolution of our product architecture and relationships with technical suppliers and partners.
"We look forward to establishing a new key working dynamic between Raphaël and our Chief Data Officer, Alexis Deudon, who will be working in tandem with their teams to take on new challenges together. With both departments working in unison, we will create a unique synergy that will help scale the development of our product, internalize current external dependencies, and fuel the company's growth." said Charles de Gastines, CEO of PayLead.
Raphaël's leadership role will see him participate in the Management Committee, where he will outline the roadmap for future developments.  
As a vital part of the team, Raphaël will also represent the company externally by displaying our technical capabilities in a sales capacity with prospective and existing partners.
PayLead is creating the future of loyalty technology
PayLead continues to bring the future of loyalty tech closer to its partners with the constant evolution of its platform, now led by the guiding hand of Raphaël and the rest of the team.
We are excited to bring a new era for loyalty that showcases our industry-leading technical know-how and abilities in a sector bursting at the seams with innovation.
---