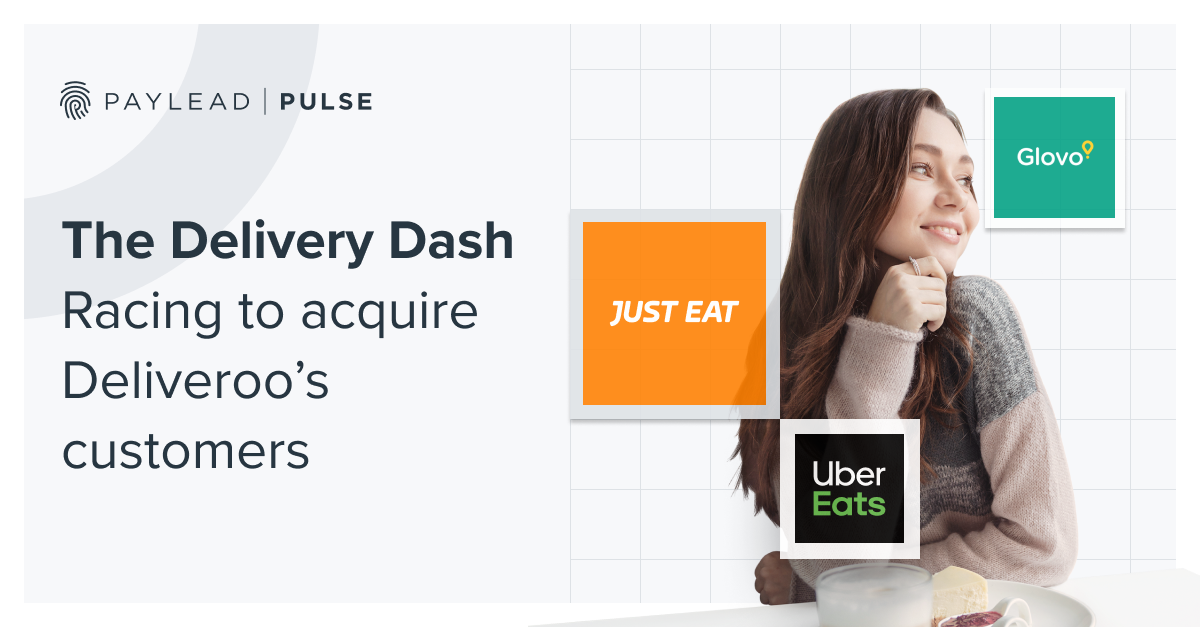 The Delivery Dash – Racing to acquire Deliveroo's customers
Despite the food delivery market seeing extraordinary growth, Deliveroo decided to leave the Spanish market on November 29th, 2021.
The highly competitive market has seen several aspects take it by storm, with quick commerce players like Dija and Gorillas making their presence felt and further consolidation with Just Eat and Takeaway.com merging. Legal decisions regarding the status and rights of delivery riders also threw one last element into the delivery market mix before year's end. This perfect storm of competition and events may have brought an end to Deliveroo's stay, but where does that leave their customers? By comparing the behavior of users two weeks before and after Deliveroo left Spain, we start to see where clients landed.
With the teal kangaroo out of Spain, who's taken the clients left behind?
When we look at the evolution of outgoing Deliveroo customers who have made orders with competing services, Just Eat appears to be the big winner. Just Eat managed to bring in 58 percent more Deliveroo clients than they've had in the past, just two weeks after Deliveroo left Spain, Uber Eats and Glovo trailed and respectively saw percentage increases of 19 and 9 percent.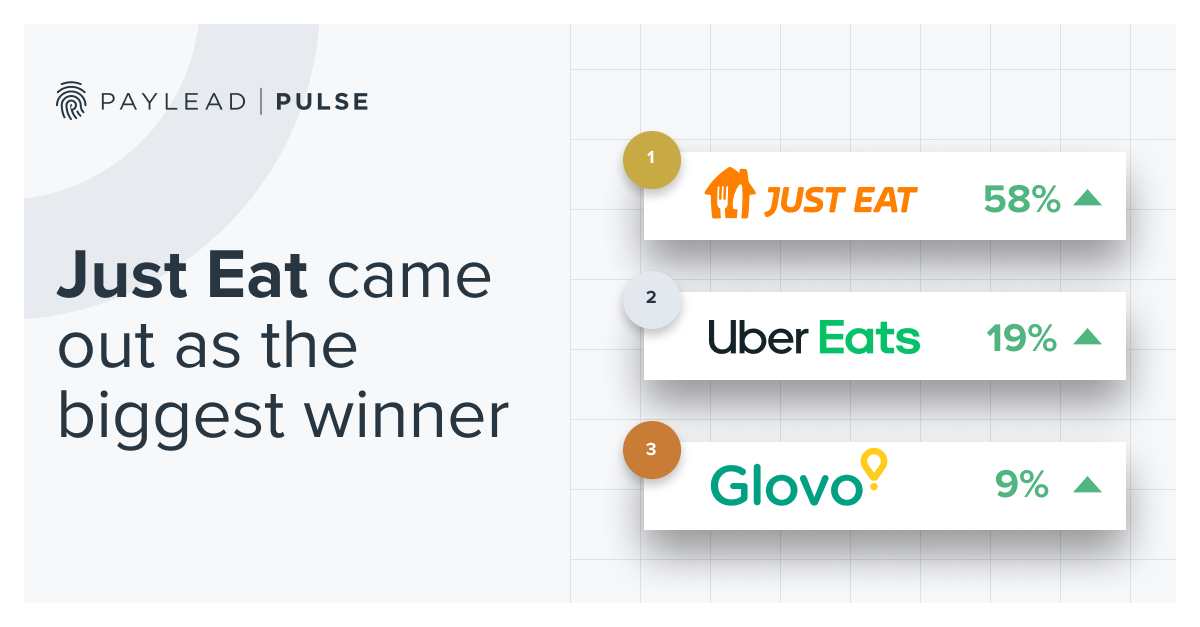 However, when focusing on the number of transactions after the departure, Glovo, the top food delivery service, registered the largest number from Deliveroo clients two weeks after November 29th. Glovo also brought in the highest purchase frequency once Deliveroo left, bringing in on average 2,3 orders from their clients, followed by the 1,5 brought in by Uber Eats and Just Eat.

Quick Commerce picking up where Deliveroo left off
Grocery delivery services that guarantee delivery in 15 minutes or less, like Dija or Getir, also have their eyes set on the languishing Deliveroo customers looking elsewhere to buy cooking essentials in a rush. Deliveroo, Glovo, and Uber Eats entered the grocery delivery rush during the initial rise of COVID-19 and are now making a push for market share in the sector across Europe. However, with Deliveroo officially out of the Spanish market,  Getir seems to have capitalized on the situation, seeing a 48% increase in Deliveroo clients using their service two weeks after the London-based delivery service decided to finalize their "Spexit."
---