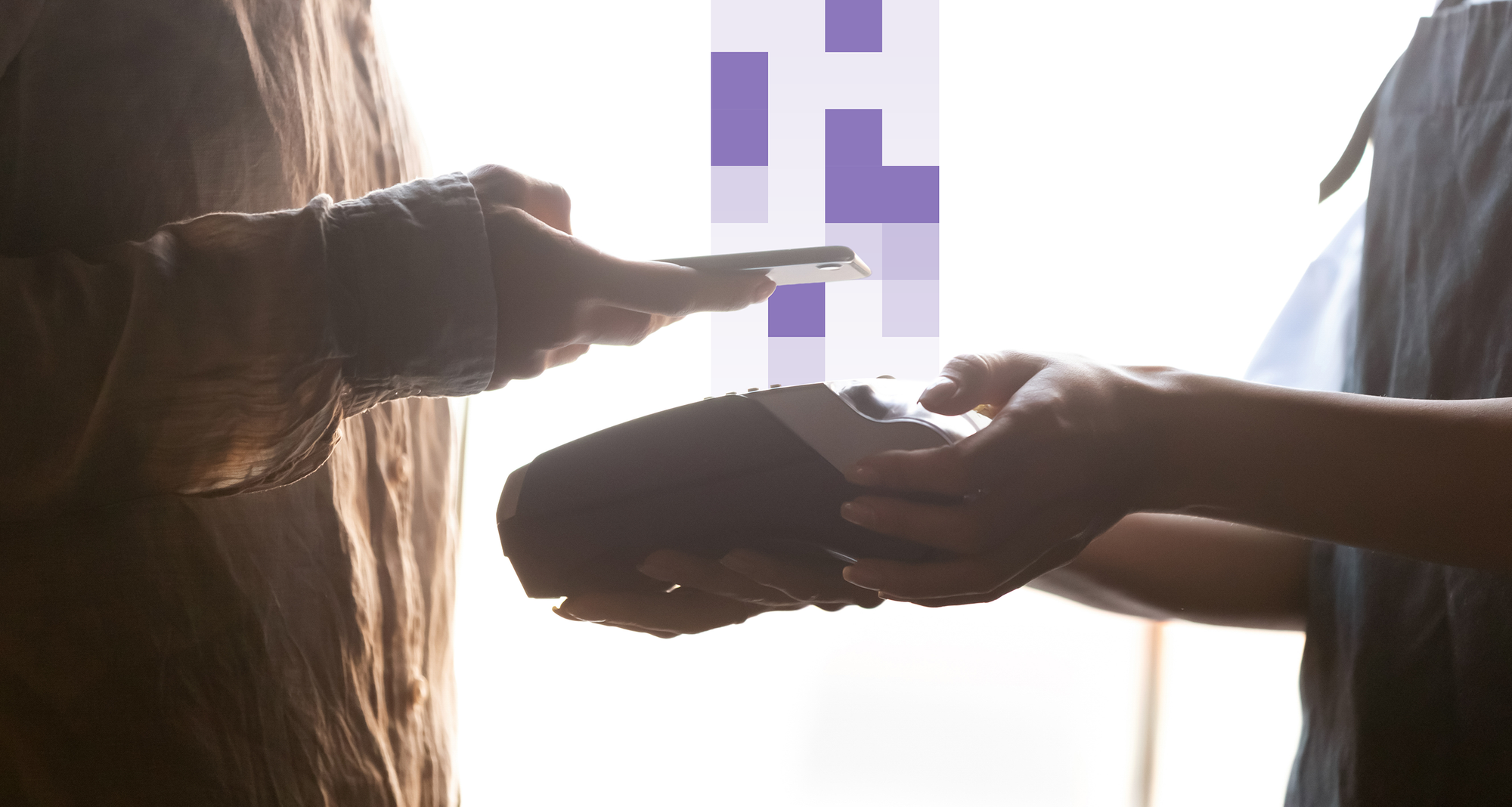 Payment Marketing: What is it and how do I use it?
EU regulators paved the way for banking data to redefine client interaction with banks and consumer fintechs eager to leverage this newfound resource. Simultaneously, bridges have been built between marketing and banking technology stacks to streamline this precious data's free flow.
When businesses receive customer permission to use their payment data, they instantly unlock untapped sales opportunities, both online and offline. This is what Payment Marketing is all about.
Retail marketers are continually searching for more effective ways to allocate budgets and increase their incremental revenue. The promise of performance marketing and the target-Cost Per Action model works well for all parties involved. Marketers can target audiences based on their browsing and search history or their social media activity. They get proof of ROI and sometimes only pay marketing suppliers when their chosen goal is achieved - the bespoke CPA model. Thus, the ad-vendors, regardless of whether they are a publisher, a network, or a marketing platform, get paid a competitive rate and are incentivized to reach the advertisers' goals.
But one data set that these platforms can't make use of is payment data. What could be more powerful than knowing where your target is regularly shopping, buying food from, the date and time, how often, and for how much? Payment Marketing falls squarely on using this precious data to drive more sales, online and offline, from customers segments, having a high impact on your business objectives.
What exactly is Payment Marketing?

Payment Marketing is a performance marketing channel that utilizes payment data to target potential prospects and clients based on their purchase behaviors.
Unlike browsing activity, search history, or user engagement observed in social media; payment data gives marketers a holistic view of an audiences' online and offline purchase history. This allows marketers to dive into a sea of possible segmentation opportunities and craft the sharpest campaign strategies supporting their business objectives. Payment Marketing is the perfect channel to support marketing efforts in customer acquisition, retention, purchase frequency increase and market share gain from the competition.
Who provides Payment Marketing?

The industry is nascent but is quickly coming of age with a host of Payment Marketing providers joining the fray. Different variations of card-linked offers or CLO programs have laid the ground-work for Payment Marketing actors to get access to payment data from a linked card and in return, send targeted offers to different segments.
Players in France have used the CLO approach that links cards to their application where users can browse and select offers which then activates a promotion or reward opportunity. However, rather than instantly receiving a cash reward most applications use a point system where users earn points for their purchases which can be transformed into cash sent to the linked bank card.
Where PayLead's service differs is in its use of account linked offers (ALO®) technology which links one's participation to a reward at the account level rather than to a single bank card. This ensures that a reward can be sent directly to a bank account without an exchange of points. It also allows for an untouched customer purchase journey that doesn't obligate a user to click on an offer to activate a reward. Users can simply make purchases online or in-store with partnering merchants and receive the cash reward directly in their bank account.
How does it work?

By concept, Payment Marketing solutions work upon the same logic as other data-driven marketing platforms. A marketer will choose their targeting criteria, set an end goal, and decide upon a return on spend objective. The ad is then presented to the target in hopes that they effectively make a purchase in the advertiser's physical shop or online store. Once the goal is reached, the marketing platform recognizes the target's action and attributes the performance to the publisher who engaged the buyer through their website or mobile app.
PayLead's payment marketing platform - PayLead Cube, natively presents retail brands in the form of perks and rewards as part of consumer banking experiences, which is to date the best way to obtain customer permission to utilize their payment data. However, new business applications have arisen that continue to show the increasing utility of payment marketing, particularly lead generation for large industries such as insurance, automotive, energy, and real estate. With this unprecedented access, marketers can quickly pinpoint a person's next purchase or recurring subscription payment early enough to act on it.


Welcome to a cookie-free world

With payment data being the fuel of this marketing channel, Payment Marketing doesn't rely upon traditional online measurement methods nor upon customer journey markers known to everyone as cookies.
Suppose one can permanently analyze an audience's payment data and match each transaction with a brand and its campaign budget. In that case, the sole act of payment carries the necessary data for targeting and performance attribution purposes.

This is good news considering the uncertain future of third-party cookie tracking systems. With major players like Google ending support for third-party cookies in 2022 and internet browsers introducing new features to block tracking and the increasing adoption of ad-blocking software the future is of marketing may be found elsewhere. These obstacles are coupled with the growing complexity for advertisers to establish fair and consistent attribution rules in the cookie-based tracking world.
At PayLead, we invested a lot of time and effort into building a Chinese wall between personal information and payment data. In other words, we proactively make sure that we never receive any personal information connected to a transaction. We don't have access to our audiences' names, gender, emails, or phone numbers. Nor can we gather information about their online journeys. So not only are cookies useless in Payment Marketing, but they go against the essential notion of customer pseudonymization, which is a prerequisite for people consenting to share their financial data.
Concrete Payment Marketing success stories

We have established an award-winning partnership with one of the biggest supermarkets in France by effectively carrying out Payment Marketing campaigns. When Franprix and PayLead came together to put payment data to use, we put both acquisition and wallet share strategies in motion to bring in new clients and increase brand loyalty among existing customers. The campaign saw Franprix increase their wallet share among new clients by 75 percent and see a 42 percent increase in average monthly spend from existing clients.
"This is precisely what PayLead's technology brings us: PayLead not only guarantees that we don't pay twice for the same sale thanks to its attribution technology, but it's also the most advanced solution we know of in terms of bank data analysis, which can prove incrementality."
Virginia Fernet - Director of Client Marketing, Franprix
The same proved true for Burger King, who saw similar success by running targeted customer activation campaigns with PayLead's Payment Marketing platform. Creating brand loyalty in the fast-food industry is notoriously difficult, given the highly volatile customer base. Of the clients who enjoy quick-service restaurants, 86 percent were found to dine at several chains. After running wallet share and acquisition campaigns, Burger King saw a 40 percent increase in purchase frequency from volatile customers, and 33 percent of their new clients returned within the following months.

PayLead's Payment Marketing platform can support multiple marketing strategies, and drive a significant amount of incremental sales, offering a high level of return on spend to retail brands that only pay for results.

What are the advantages of Payment Marketing?

Our Payment Marketing platform, PayLead Cube, is removing many pains that marketers traditionally encounter in performance marketing:

Truly performance-based marketing model (CPA)

Sales generation channel that works for both online and offline stores

Audience targeting based on effective and proven purchases history, not just assumptions

Plug and play solution - No technical implementation needed at all

No Attribution challenges - No CPA duplication risk

Cookie-free paradigm, while being fully GDPR-compliant and going beyond

How do I start using Payment Marketing and drive incremental sales?

PayLead offers a diverse variety of banking and fintech audiences that can be accessed and targeted with our Cube Payment Marketing platform. If you would like to get started and speak to an expert, schedule a quick call.
Interested in learning more about Payment Marketing, great customer experiences, and growing your business with PayLead? ​ Schedule a call
---